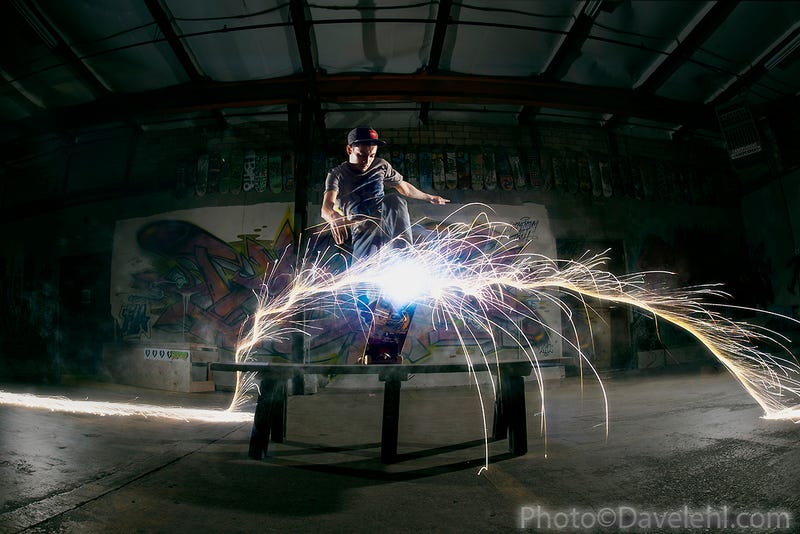 We've done long exposures. And many of you have blown things up with fireworks. For this week's Shooting Challenge, we're combining the ideas in a technique that looks hard but anyone can pull off.
The Challenge
Take a dual-exposure photo with a sparkler implying motion.
The Technique
So here's how it works. Long exposures are great for light painting, but they leave your figure all blurry and undefined. Meanwhile, flash photography can isolate a subject in a dark room, but that's kind of ugly on its own.