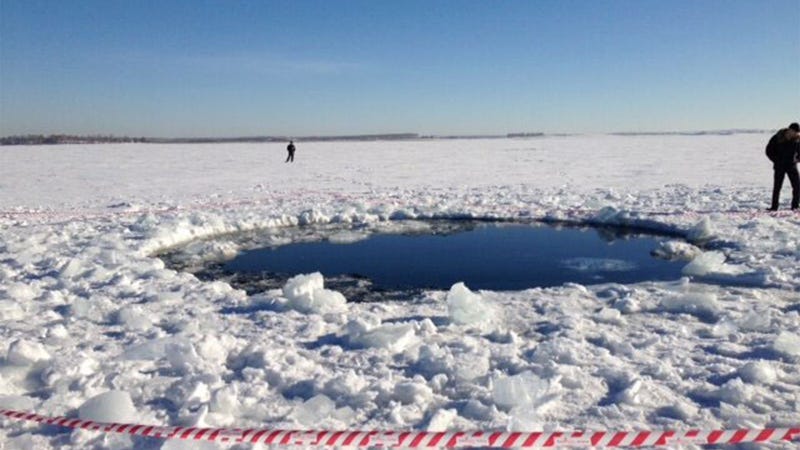 Russian authorities claim to have found the impact sites of some of the fragments of the Chelyabinsk meteor, according to the RIA Novosti news agency. Two have been found near Chebarkul Lake—one of them pictured here. The other one is near Zlatoust, a town 80 kilometers northwest of Chelyabinsk.
Scientists and police have recovered small black fragments incrusted in the ice. They believe they are part of the meteor's debris.
A meteor exploded over Russia tonight, on the eve of the 150-foot asteroid 2012 DA14 flyby. These are two coincidental events with no connection whatsoever, say European Space Agency astronomers.