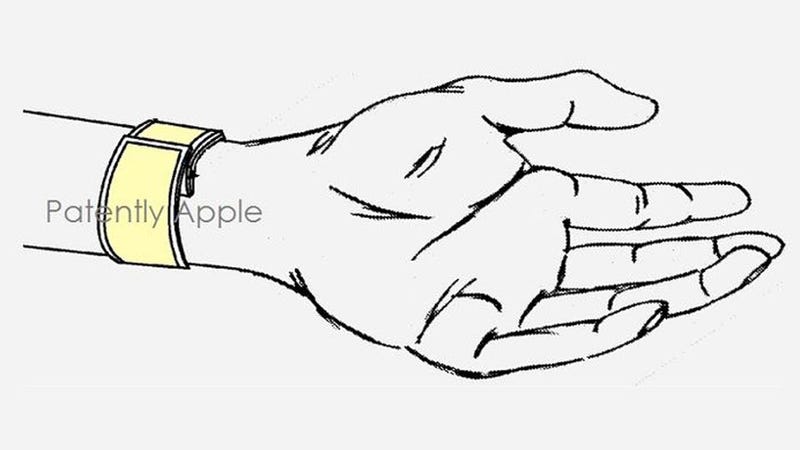 By this point, it's safe to say that Apple is at least considering the exploration of the hypothetical idea of testing a wearable iWatch-type product. So does this newly unearthed Apple patent, which shows off what amounts to a digital slap bracelet, shed new light on the company's intentions?
Nope! Not a bit, sorry, moving right a long.
The timing's certainly conspicuous, being just a week after Bloomberg and the NYT and others cited the usual reliable sources that an iWatch was a top priority in Cupertino. But that's just when the USPTO publish the patent; Apple engineers first filed it in the fall of 2011.