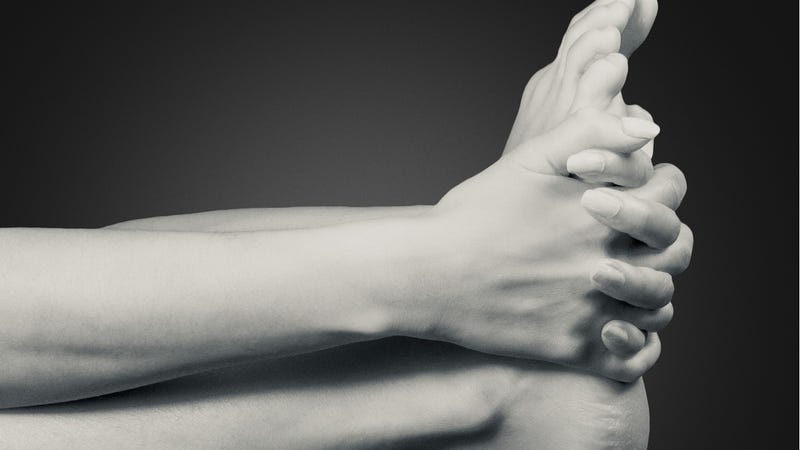 Getting blisters on a run is the most annoying of injuries. They hurt. They can keep you sidelined when you're trying to train. They heal slowly. Worst of all: They're not even cool enough to brag about. So let's see how we can prevent them from happening in the first place.
Welcome to Fitmodo, Gizmodo's gym for your brain and backbone. Don't suffer through life as a sniveling, sickly weakling—brace up, man, get the blood pumping! Check back on Wednesdays for the latest in fitness science, workout gear, exercise techniques, and enough vim and vigor to whip you into shape.
What Causes Them?
Basically, there are three things that cause blisters: heat, moisture, and of course herpes friction. Combined, they're even worse. Let's break them down.
Heat is inflammatory. It causes of bit of swelling which puts extra stress on your skin, making it more susceptible to irritation. Running barefoot on hot pavement can certainly give you blisters, but for us shod runners it's indirect heat that we need to worry about. Heat may soften your skin some, but not as badly as a far worse villain...
Moisture. As in sweat. Or rain, or pouring something over your head in a race (highly recommended on hot days). When your foot gets wet not only does your skin get softer and more susceptible to abrasion, but its texture changes, becoming rougher. This is an evolutionary trick to give us better grip on slippery surfaces, but when running with shoes on, it just gives your sock something to rub against, and rubbing equals...