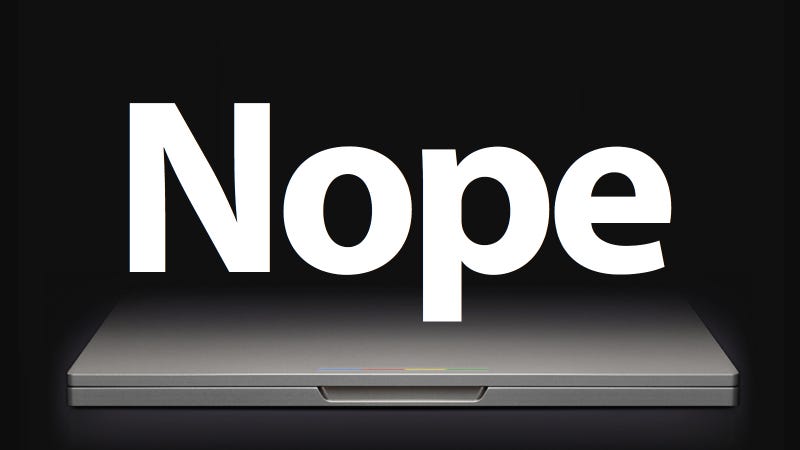 Google's Chromebook Pixel is aspirational in nearly every way. It's designed within an inch of its life, a physical specimen worthy of Rodin. Its lines are sharp, its display is crisp. And nearly every review has had the same takeaway: It's amazing. Don't buy it.
It's enough to give you whiplash, or at least a decent migraine. But however absurd and contradictory a sentiment it seems, it's actually spot on. The Chromebook Pixel is gorgeous, expensive, and worthless as anything other than the physical embodiment of an ineluctable truth: hardware isn't just secondary now, it's an afterthought. At best.
The Pixel's problem, of course, is that it runs Chrome OS, a cloud-based platform that supports, outside of Google's offerings, none of the applications you need. That, and it's effectively useless unless you're connected to the internet. In that sense, spending $1300 on a Pixel is like hiring a mannequin from an escort service: it might look nice, but it's not functional in any of the ways you'd expect.