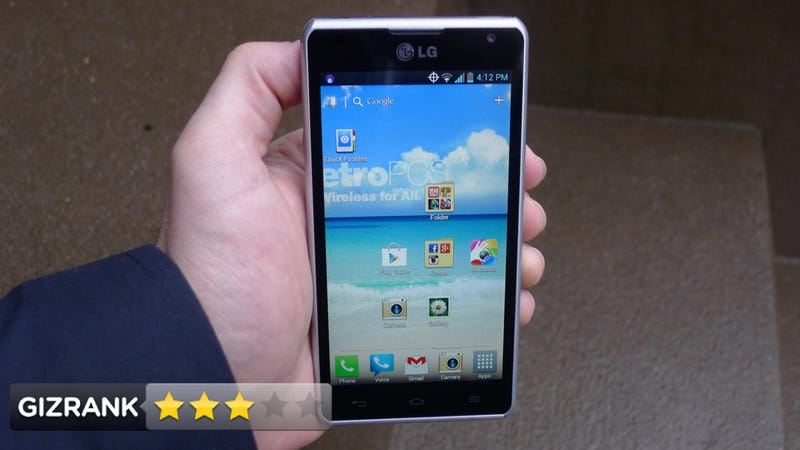 Metro PCS isn't exactly known for its selection of cutting-edge devices. Yes, it has the Galaxy S III now, but they charge 500 bucks for it. Pardon us for generalizing, but we're going to posit that people on Metro PCS are looking to save money. That's where the LG Spirit 4G find its sweet-spot.
What Is It?
A 4.5-inch Android smartphone that runs on Metro PCS' 4G network and has a very solid processor.
Who's It For?
People on Metro PCS who want a smartphone that doesn't suck.
Design
It's a very mid-range looking phone. The screen, while decent, isn't HD. The back and sides are a textured plastic that doesn't exactly scream "quality." That said, it's light, not terribly thick, and comfortable to hold. The removable back-panel reveals a micro SD card slot for expanding your storage, and a swappable battery.
Using It
It's a hell of a lot quicker than we expected. There's very little lag when flipping around screens or opening apps, and games played nice and smoothly. Unfortunately, it's launching with a rather outdated version of Android (Ice Cream Sandwich aka Android 4.0.4) and it has a very ugly and unintuitive skin from LG on top of it. The screen may not be the sharpest out there, but it's plenty bright for using outdoors.