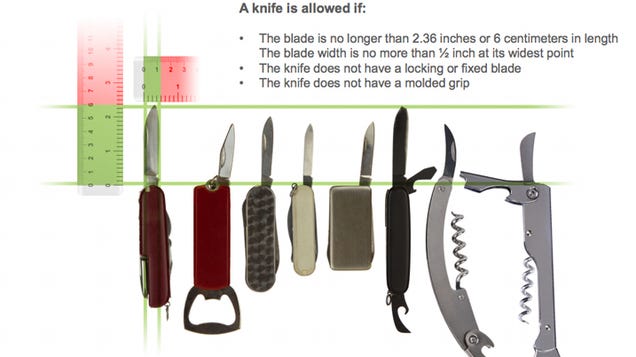 Awwww yeah, those suckers at the TSA are going to let us take knives on planes again. Pocket knives are the best. Get one. Here are some suggestions—all plane-legal as of April 25th.
Buck Chairman Series Companion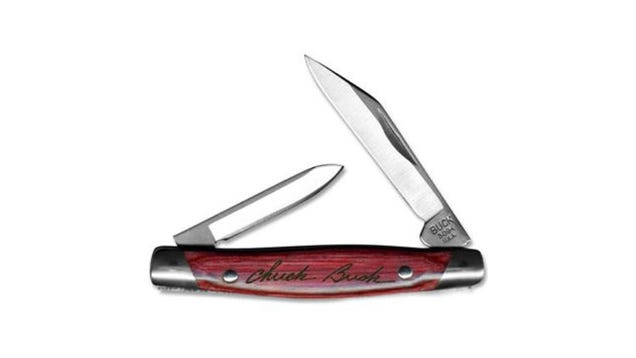 The two-blade craft knife, aka pen knife, is a classic. A larger workhorse blade paired with a smaller one that's great for detail work—like fine whittling or cleaning your nails. I have one like this, and I carry it every day. $33 [Amazon]
---
Swiss Army Money Clip Knife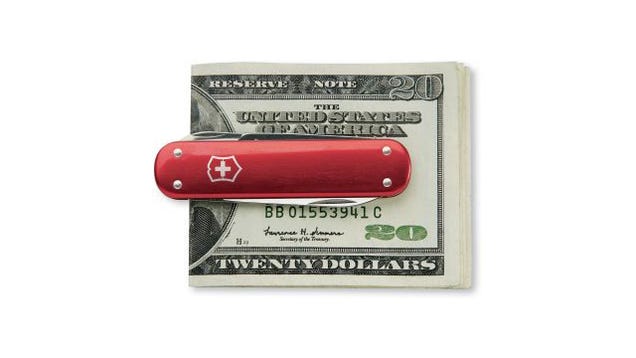 The undisputed classic, with a money clip on back. $34 [Amazon]
---
Pulltap Double-Hinge Corkscrew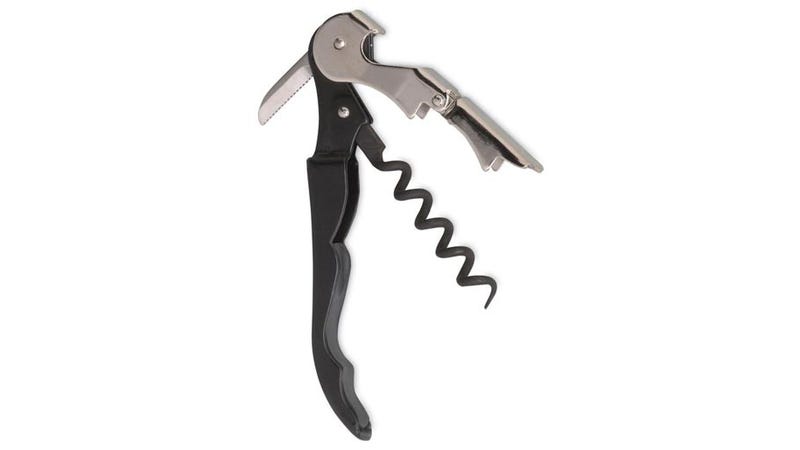 Any waiter will tell you that the double-pull corkscrew is king of the wine openers. What's that you say? That's not a knife and it doesn't count? Tell it to your Swiss dream girl, sitting impatiently on an Alpine hillside as you try to open a bottle of wine with a shoe. Let's just take a moment and be thankful that the airport goons won't be confiscating these anymore. $7 [Amazon]
---
Leatherman Style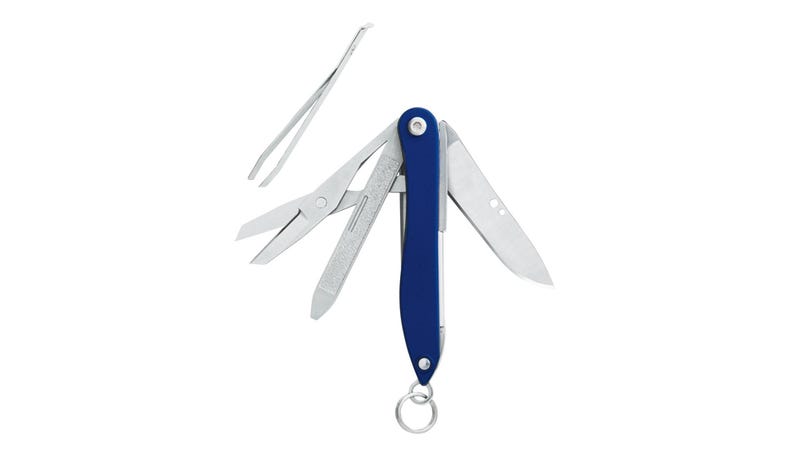 Even the teeniest Leatherman is no wimp. It packs a TSA-legal blade, scissors, nail file (for breaking out of airport jail), and tweezers. And it's soooo cute! $15 [Amazon]
---
Leatherman Squirt CS4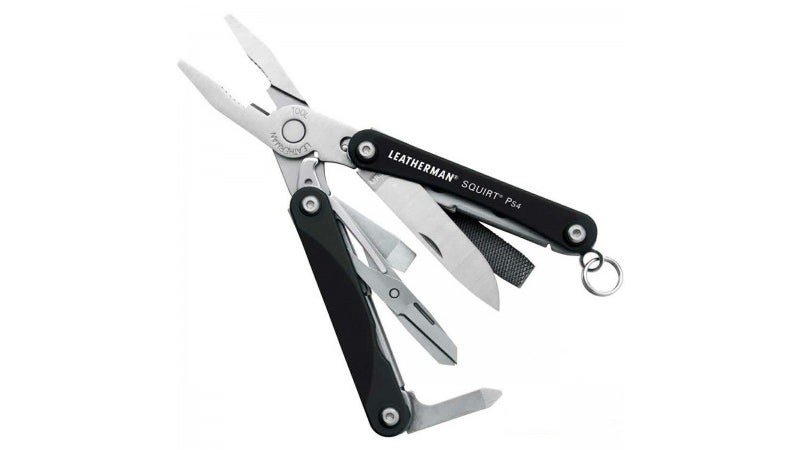 Need a little more than just a blade and some tweezers? Leatherman's Squirt PS4 is the company's smallest plier-packing tool. A great travel pal. $25 [Amazon]
---
Kershaw Rainbow Chive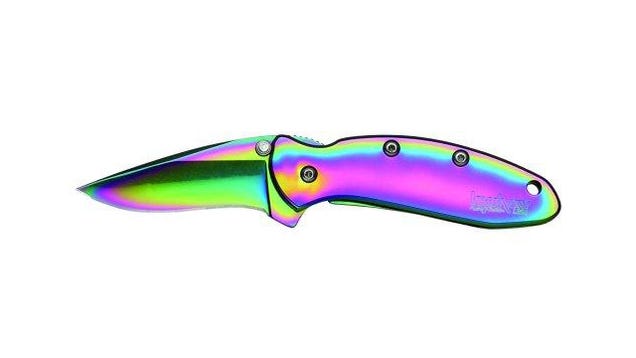 ---
Swisscard Lite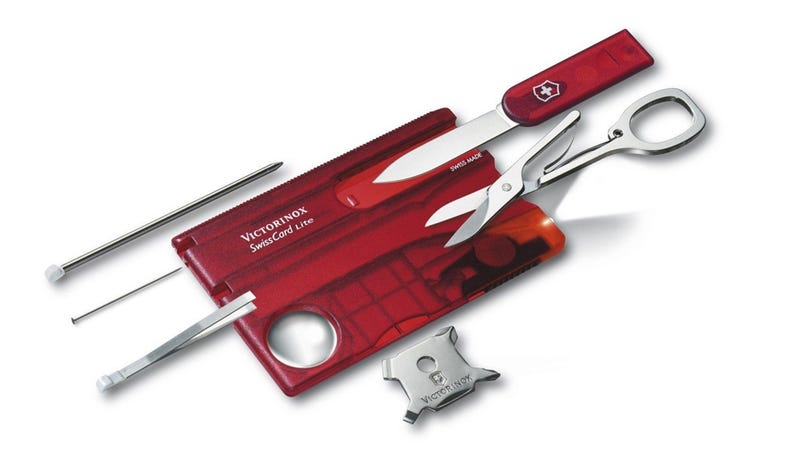 If you don't have an American Express card, this could be the most useful thing in your wallet. The Swisscard Lite won a Red Dot design award, and you can see why. There's a knife, scissors, screwdriver, pen, tweezers (of course), and a flashlight packed into an itty bitty thing that fits in a credit card slot. Genius. One word of caution: If you're a wallet-in-the-back-pocket type, you will break this thing (like I did). Keep it in your bag or something. Still worth it. $48 [Amazon]
---
Gerber Aritfact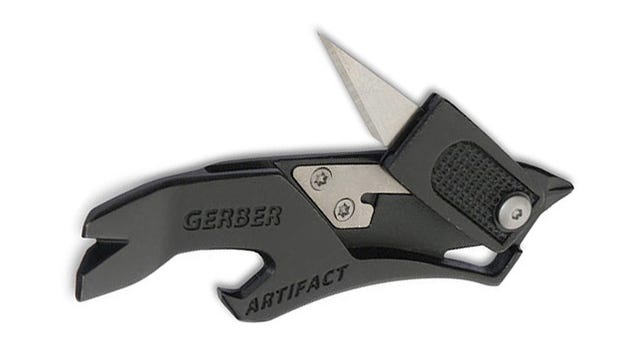 It is entirely possible that the TSA's boxcutter prohibition will make this knife a no-no, but that doesn't mean you shouldn't take it on a plane—its blade is removable, so if the agent gives you any guff, just take the blade off and throw it out. The artifact uses standard #11 hobby knife blades, so you can just pick up a replacement at any art supply store. Even without the cutting edge, this thing is incredibly useful, with a bottle opener, pry bar, bottle opener, bit drivers, bottle opener... $8 [Amazon]
---
Schrade Mighty Mite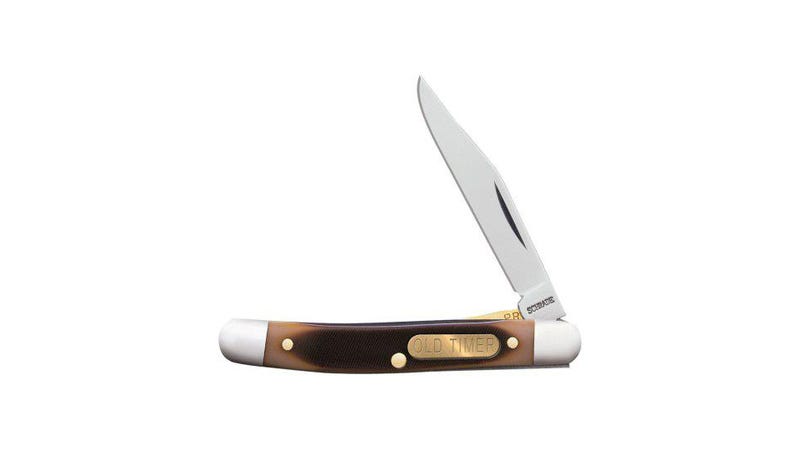 ---
You know what? It's hard to find a decent knife that isn't prohibited by the TSA. Help us out in the discussion?
Update: I am an idiot. Locking blades not allowed, so I took out the Chive and the Mighty Mite. Derp. I wonder if the Swisscard will be allowed, given that, technically, it's a fixed blade.