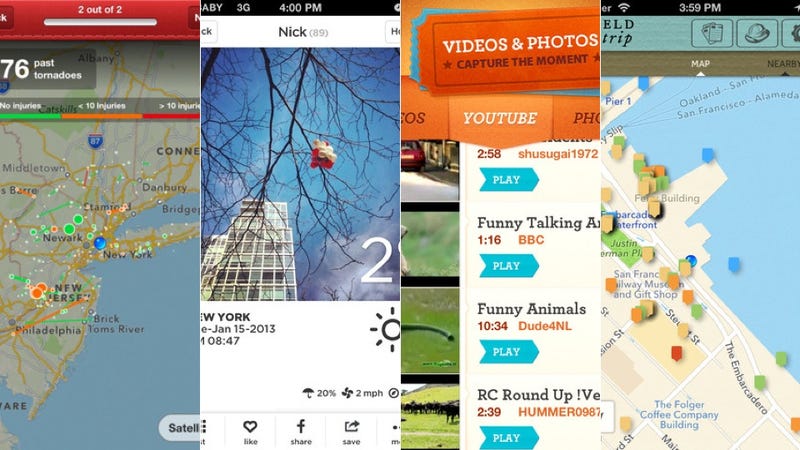 Hey, dude. Those apps on your iPhone are looking a little stale. The best apps we found this week should freshen up your device a little bit.
---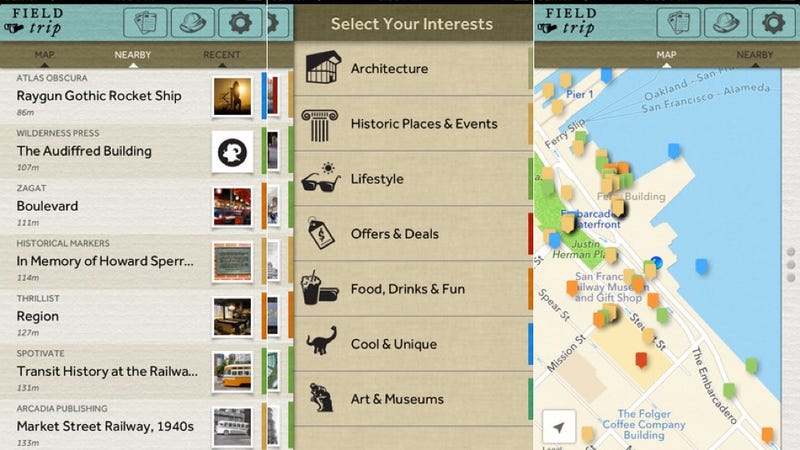 Google Field Trip
: There are restaurants, bars, historic spots, and delicious things near you and you don't even know it. Google Field Trip will use your location and send you notifications when you're within shooting distance on something you just gotta see.
Free
---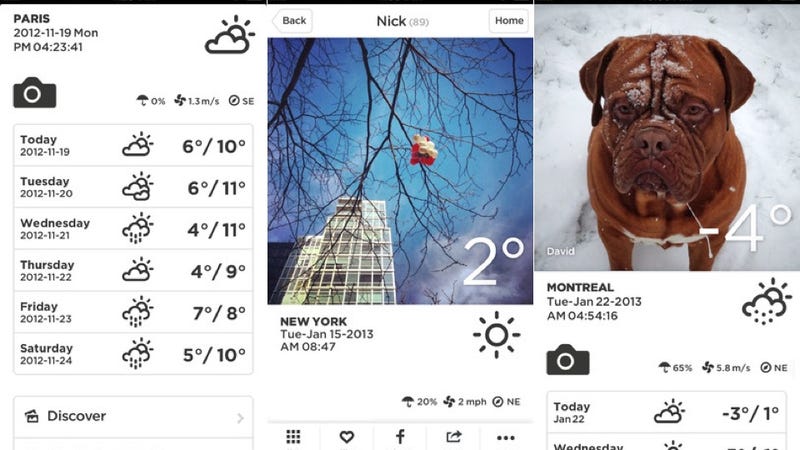 Take Weather
: Looking at pictures and realizing the city is blanketed in snow and your'e stuck in the office could make life worse. Or better if you're not into that kind of thing. Take Weather shows you what your missing by delivering your forecast with photos other users are posting in real-time.
Free
---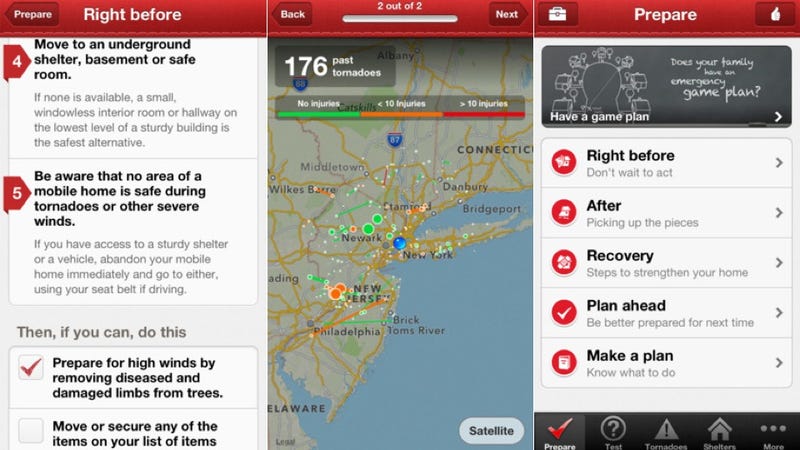 Red Cross Tornado
: Oh god, there's a tornado coming. What do you do? Before you panic, download this app, which tells you exactly how to act in crisis mode, shows you open shelters if you need them, and even has a flashlight and a strobe in case of an emergency or flash mob.
Free
---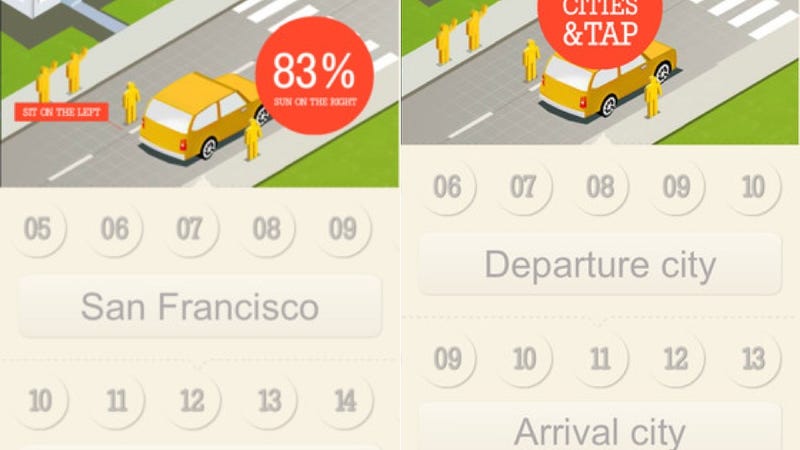 Sunny Side
: This is a secret weapon you don't want to tell your friends about on your next roadtrip. Enter your starting and ending points and the time you're traveling and it'll tell you which side of the car to sit on to avoid that blinding sun.
Free
---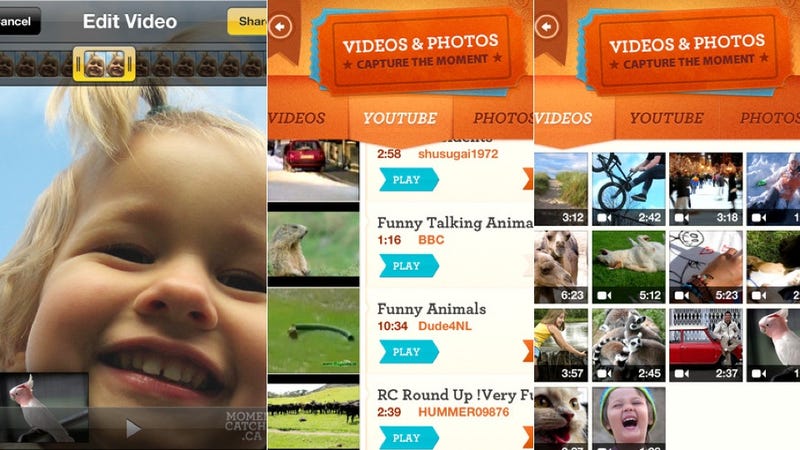 Moment Catcher
: 2 Girls, 1 Cup reaction videos are the original reaction videos. And you can keep that legacy going with an app that uses your phone's front-facing camera to record your friends' responses to videos as they watch.
Free