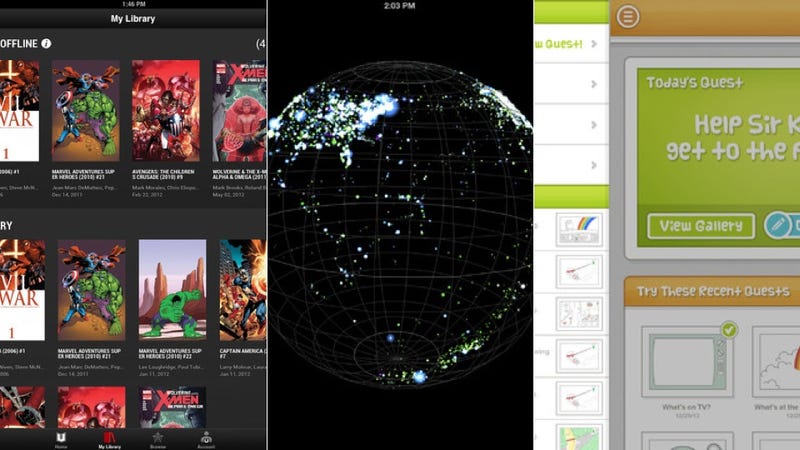 There's snow falling relentlessly on the East coast, so it might be a very long weekend. But you won't lose your mind while you're cooped up inside. Here are plenty of new apps for your iPad to keep you occupied so cabin fever never has a fighting chance.
---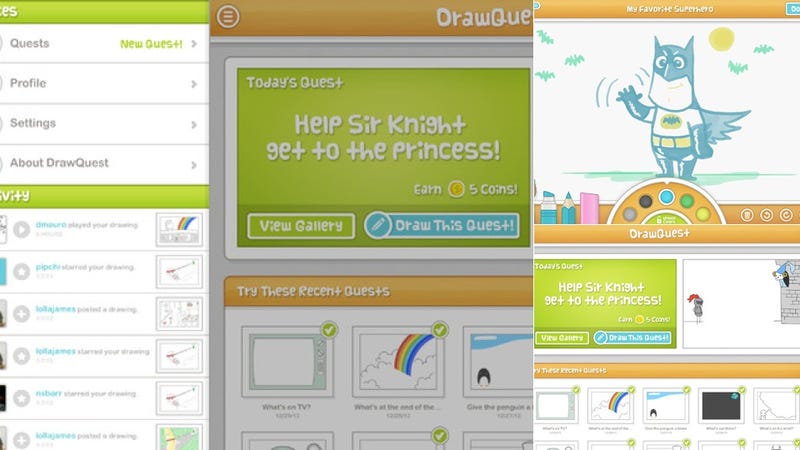 DrawQuest
: It's fine if you're a completely uninspired artist, because DrawQuest will help you get started. It gives you a half-drawn picture with a question, like one of a girl holding an invisible leash that asks "where is she going?" Your answer is the finished product.
Free
---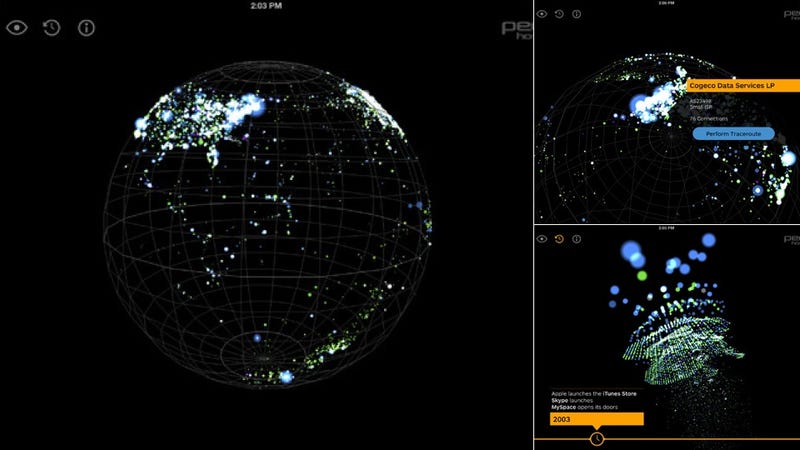 Map of the Internet
: The internet is a huge place. Say it together:
how big is it
? This interactive app maps out the connections and exchange points across the globe.
Free
---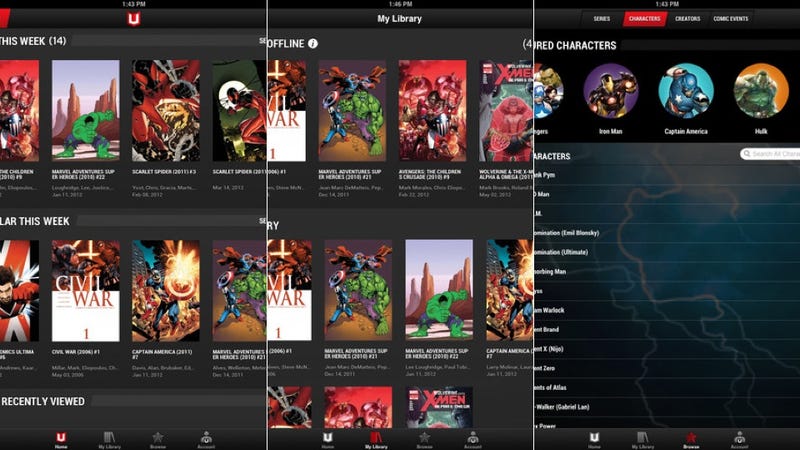 Marvel Unlimited
: Paging fans of the Marvel Universe. Now you can get your fill of Spiderman, the Avengers, and more for $10/month in Marvel's new all you can eat-style app.
Subscription