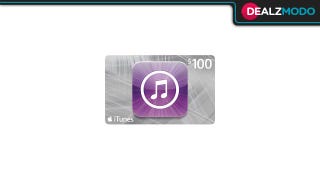 Today's Best Buy deal is one to pick up: it's offering $100 iTunes gift cards for $80. Shipping's free too.
The card works like any other iTunes gift card: you can redeem it for music, apps, movies, or whatever, all at 20% off. So instead of monitoring the app deals or digital media deals in Dealzmodo, you can pick whatever app you want, whenever, and still nab a discount. This deal is good enough that Best Buy has a one card limit per order — because you know someone was going to try to buy 100.
One of the most intriguing ways you can use this deal is for expensive Mac apps — like Final Cut Pro X. Regardless of what you use the card for, it'll be the same as you bought the digital media outright, only, y'know, 20% off. [Best Buy] Thanks, triggerx!