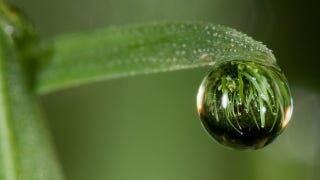 It finally—finally—feels like spring. Time to get out there and enjoy it. For this week's Shooting Challenge, shoot a photo of the best season of the year.
The Challenge
Take a photo that shows the first bits of spring coming to life. You have until April 15th to do so.
The Technique
I don't know how you do it, but the spring Shooting Challenge has become a bit of a tradition, and the results are unreal. The first buds and blooms. Those early morning when frost finally gives way to dew. Get out there and get your hands dirty. Plant yourself in the grass, mud and gunk and get a great shot. Don't be afraid to bust out the macro lens.