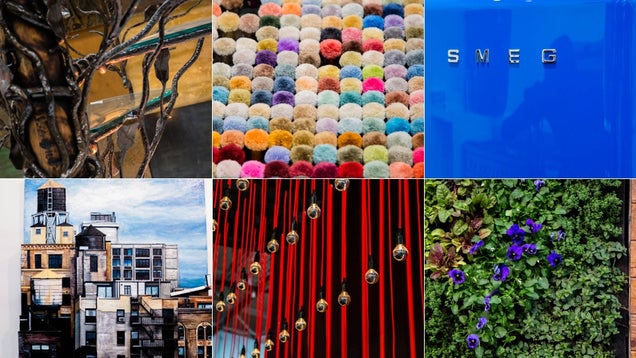 S
The Architectural Digest Show—running from Friday through Sunday in NYC—will make you wish you had a huge house and unlimited funds with which to decorate it. From crazy range hoods to beautiful woodworking to outdoor showers, the show floor has just about everything you could imagine adorning your home with. Here are some of the best things we saw.
---
This venus fly trap sculpture is actually a venus fly trap urinal created by San Francisco Artist Clark Sorensen.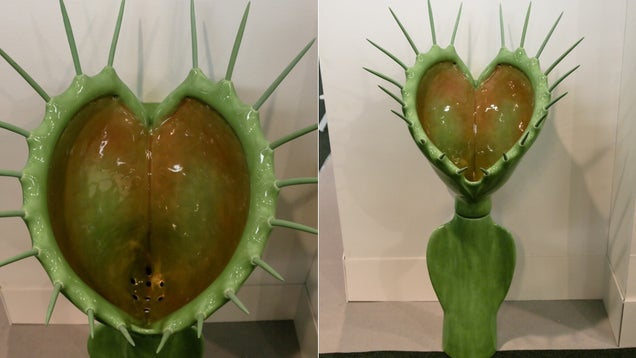 S
---
These flowers are urinals, too!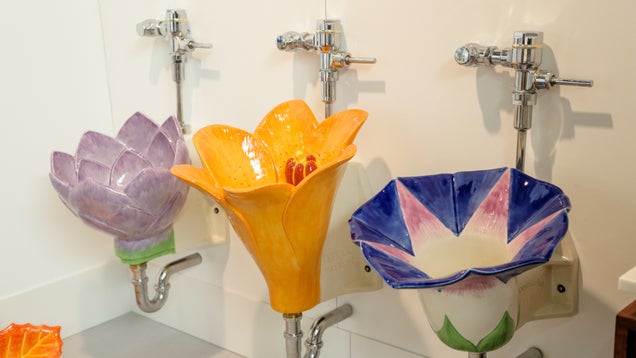 S
---
John Liston's ring lamp is made from glass light tubes from an old building. He has enough material to make seven of them.
S
---
Liston also designed these funky, skeletal seats.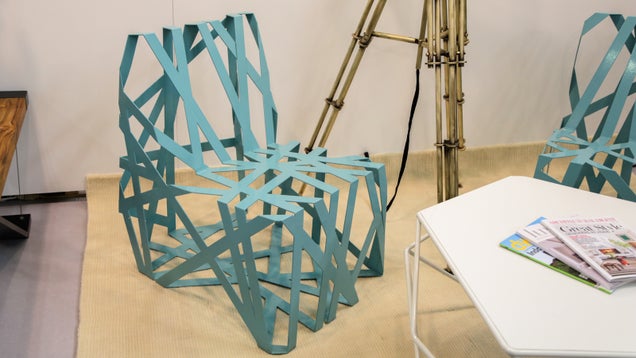 S
---
There are probably a hundred or so blown glass eyes on this open sign from Thomas Long.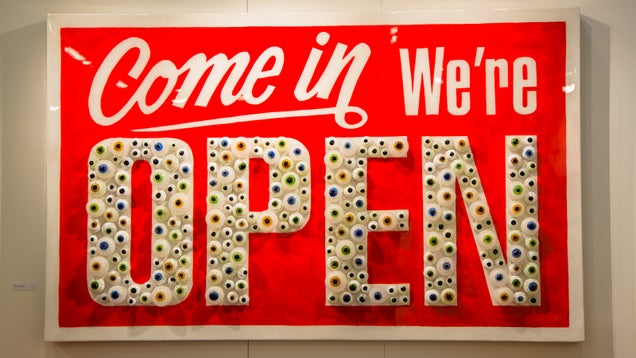 S
---
How bad do you want an outdoor shower? You probably need a pool first. This one—from a Dutch company called Jee-O—has Swarovski crystals in the head.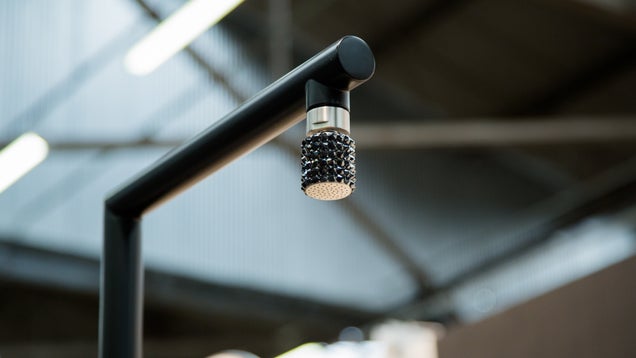 S
---
Speaking of an outdoor shower, you definitely want a living plant wall to go next to it. Not pictured is a wine fridge that connects to it.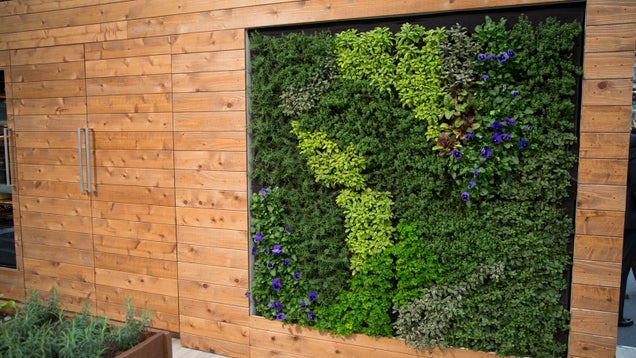 S
---
The 3D paintings from Toronto artist Heather Kocsis deceive you. When you gaze at them head on, they look like real landscapes.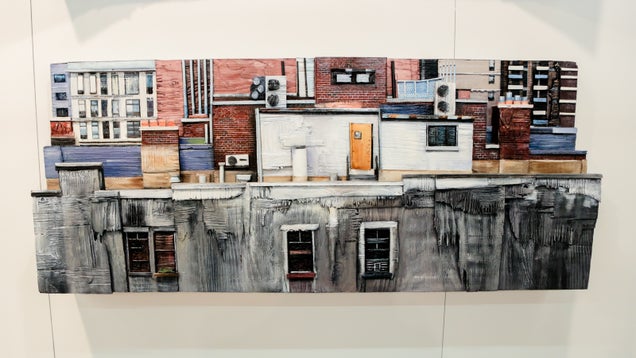 S
---
But when you peer from another angle, you realize they're made of wood and paint and they're literally jumping off the canvas.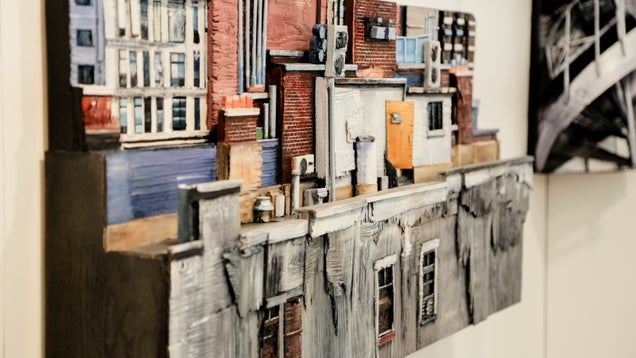 S
---
Look closely. Though it looks abstract, this piece is actually a mixed-media map of New York City.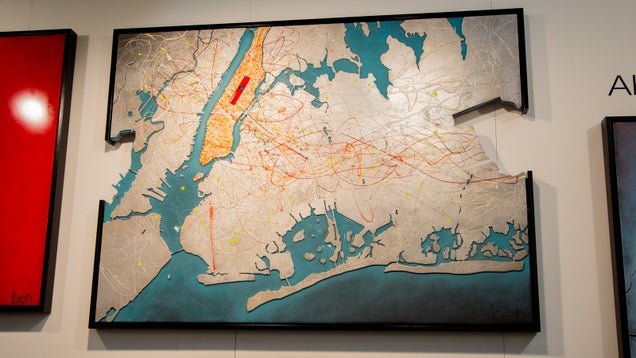 S
---
Gorgeously crafted woodwork is timeless. This bench is from David Stine, who also showcased equally lovely tables and chairs.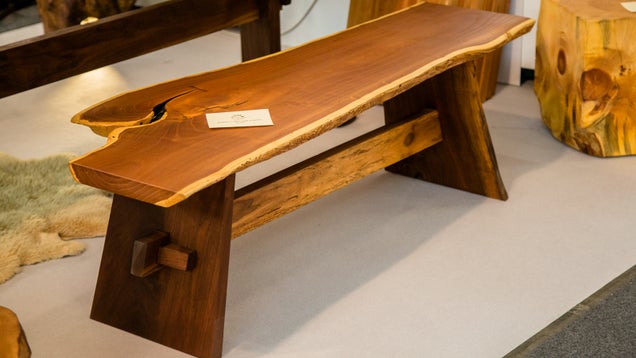 S
---
Here's a wood and concrete turntable that's neat enough to make you want to take up DJing. Not that you should.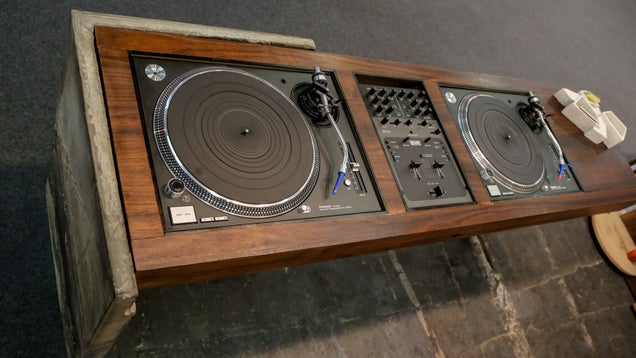 S
---
Imagine one of those wooden personal massagers, but for your butt. That's this stool.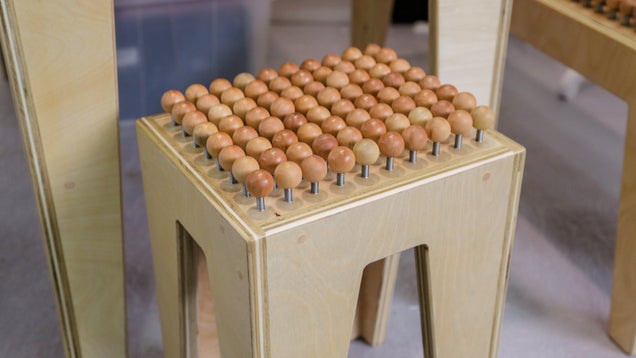 S
---
And the interesting table it goes with.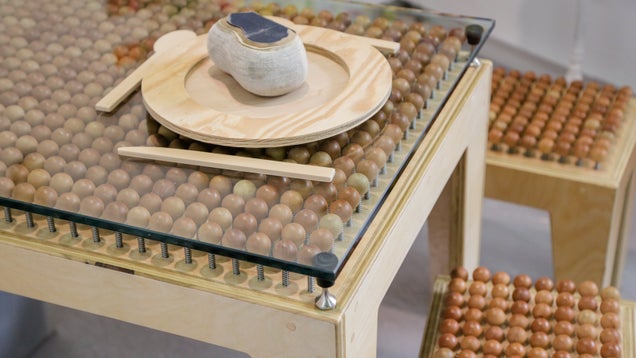 S
---
Smeg's eye-popping fridges somehow have an aesthetic that's both retro and classic at the same time.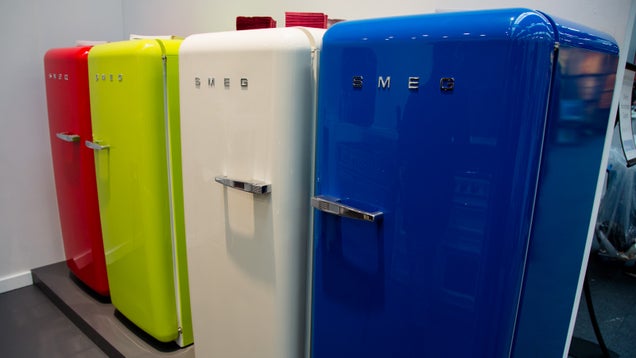 S
---
Would you have guessed that this is a range hood? You could pretty much ask that about every one of the hoods from Italian company Best.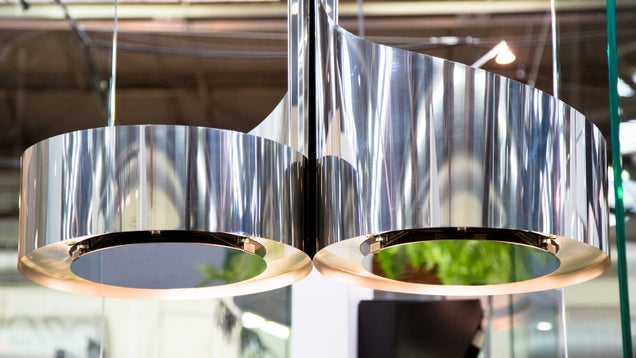 S
---
If you lived in NYC, you'd want one of these ventless fireplaces. They're the only ones officially approved by the New York City Fire Department and the city's Department of Buildings, and they run on packs of sterno-type alcohol fuel cartridges.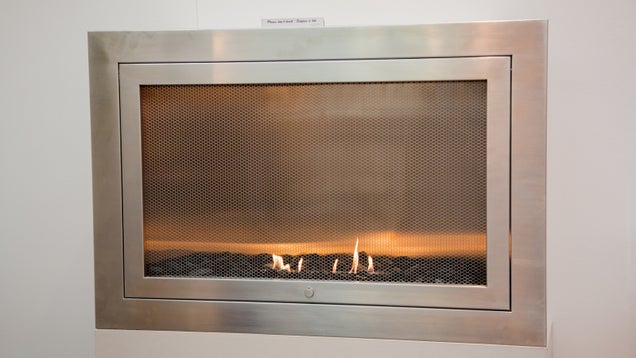 S
---
Aren't you amazed by this dramatic glass and iron spiral staircase?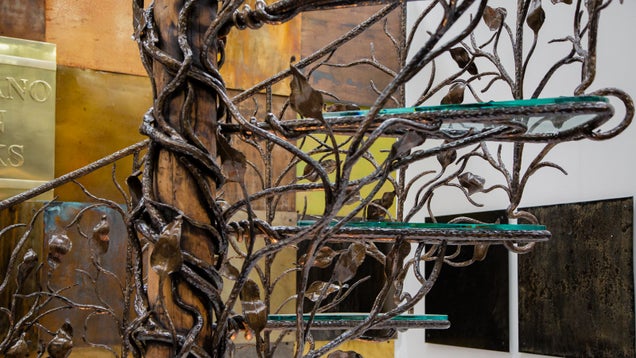 S
---
You don't have to be young enough to hang around a schoolyard playground to appreciate these giant jax.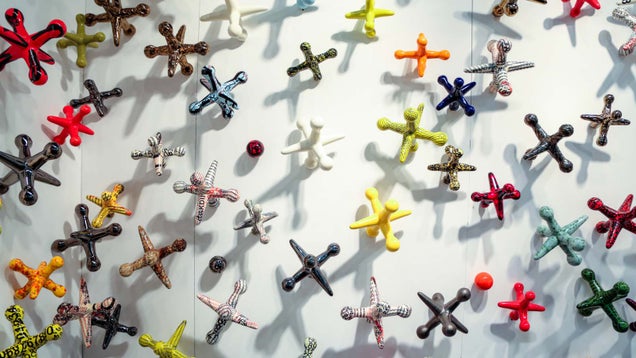 S
---
The combination of materials on the chandelier you're looking at is pretty great. And they're exactly what you'd guess—plumbing pipes and crystal.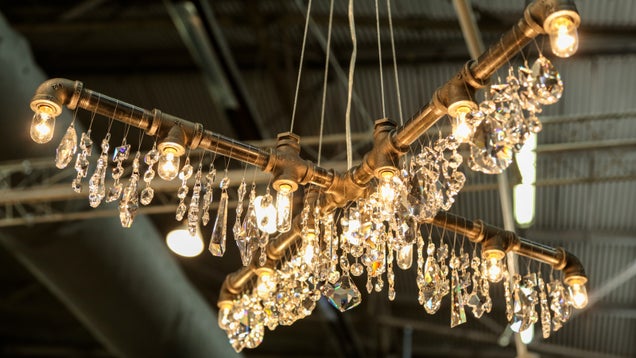 S
---
Carpet samples? Yawn. But have you ever seen such enticing slices of shag?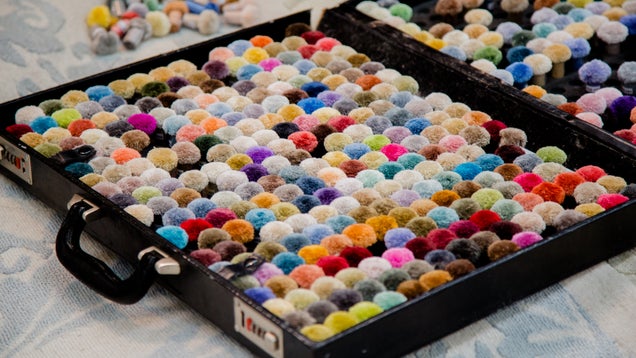 S
---
Photos by Nick Stango