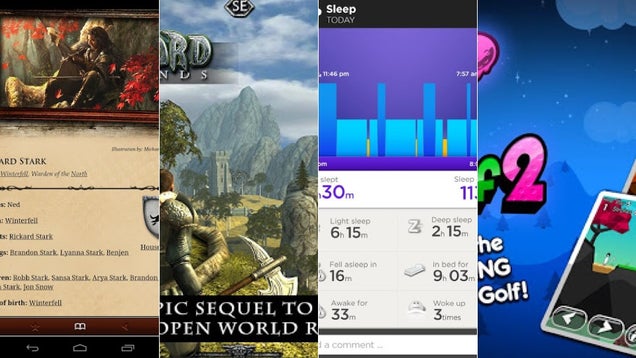 S
Dinosaurs and exercise and a golf game for you phone might not sound like they have a lot in common. But do they ever—at least as far as this round of the best Android apps of the week goes.
---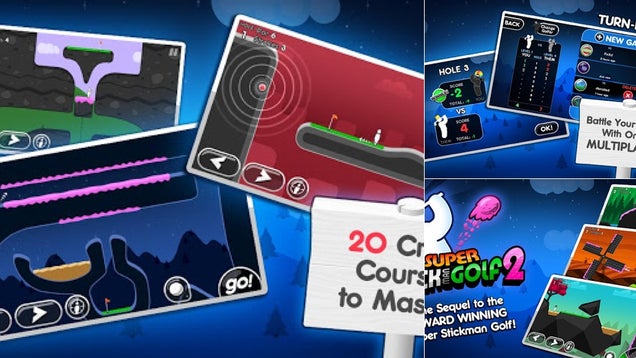 S
Super Stickman Golf 2
: If you liked the first version of this golf game you'll like the second. There are more than 20 dynamic courses, 53 achievements, and plenty of ways to keep you trying for that hole in one (on your phone) for days.
Free
---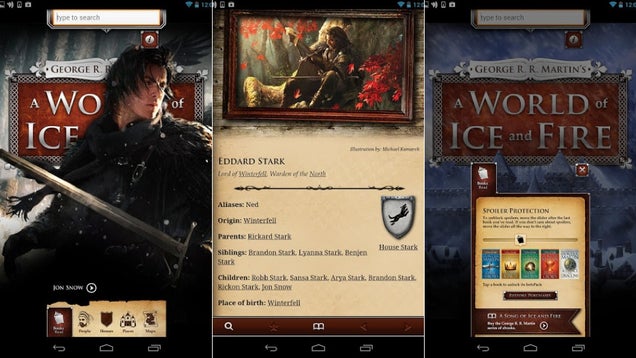 S
A World of Fire and Ice
: Game of Thrones has so many characters, it's hard to keep them straight. Now you have a little guide with this app, which will give you full bios, maps, and even an anti-spoiler feature.
Free
---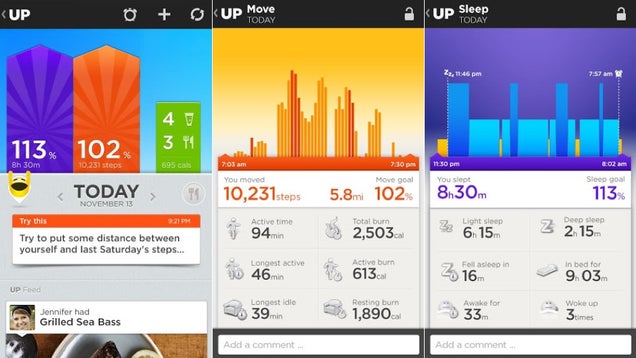 S
Jawbone UP
: Are you getting enough exercise? How would you even know? Jawbone's UP activity tracker just launched on Android this week so you can finally find out.
$130 for tracker, app is free
---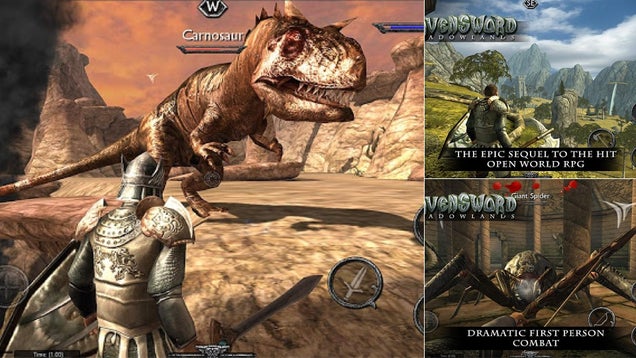 S
Ravensword: Shadow Lands
: Explore a crazy fantasy world in this role-playing game, which includes dinosaurs and swords and pickpocketing and horses and magic. What more could you want?
$7