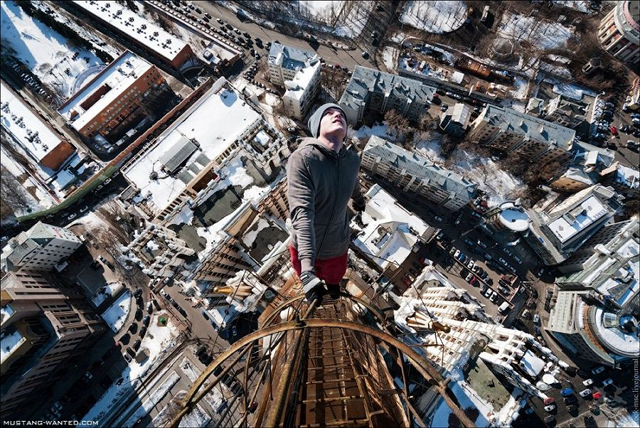 S
"Mustang Wanted" is a crazy Ukrainian guy who loves having his photo taken as he dangles from buildings at preposterous heights. The resulting images will stop your heart.
---
At first you wonder what compels somebody to want climb to these high places without any safety restraints. Just to show off? Is this just bizarre exhibitionism?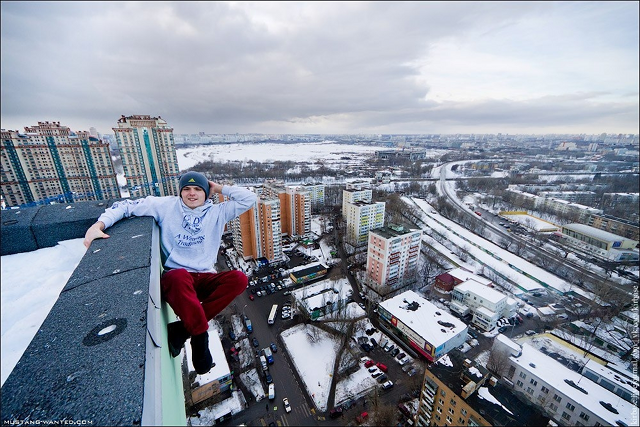 S
---
In fairness, some of these photos are breathtaking.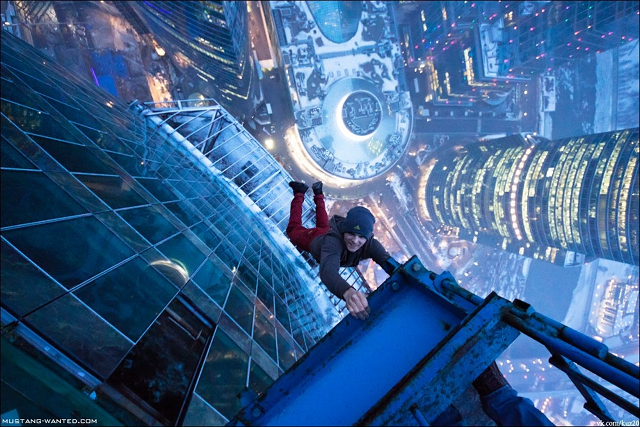 S
---
But you want to reach out and grab this guy and pull him to safety before he falls. Or before somebody crushes his grip.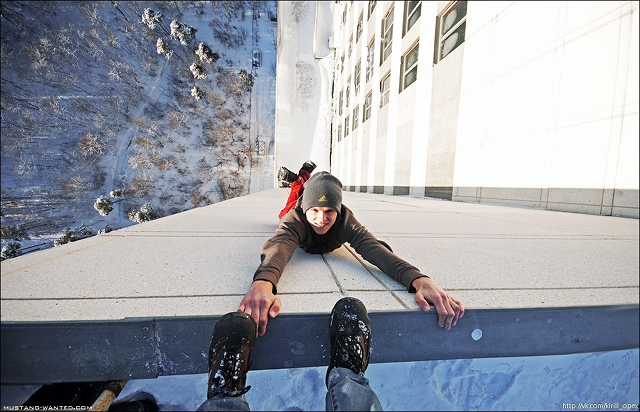 S
---
"Snap out of it man! You cannot do this. These glorious photos are not worth it. You are going to die!"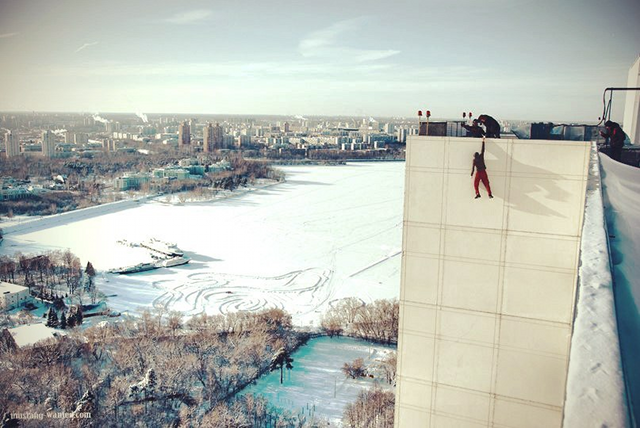 S
---
Then you think to yourself, "these photos must be 'shopped."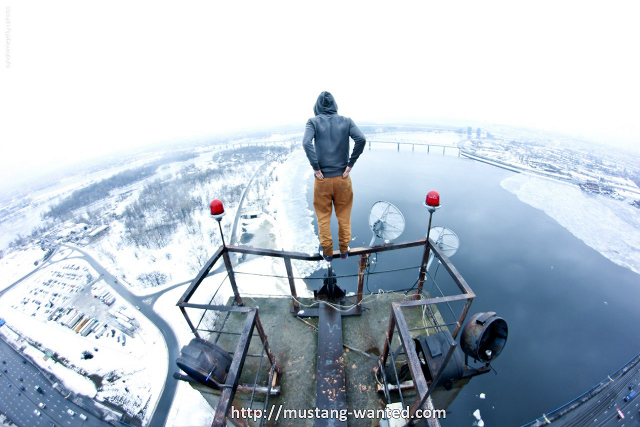 S
"Nobody is this crazy. This can't possibly be real."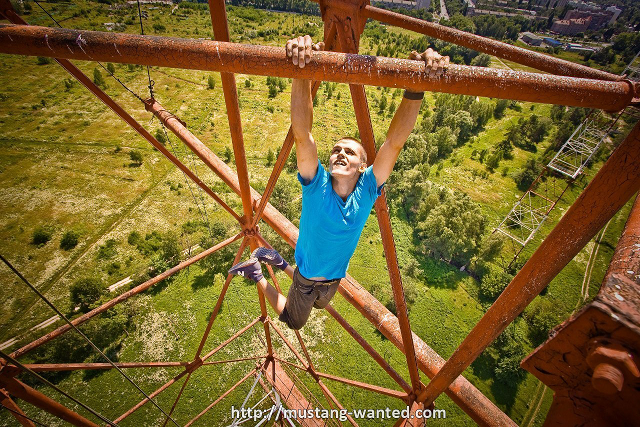 S
---
It is so, so real.
[Mustang Wanted via PetaPixel]