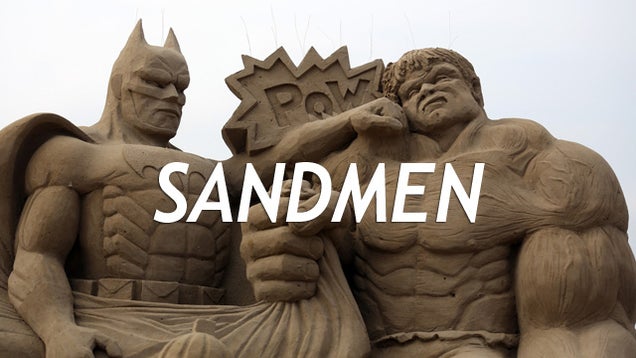 These sand sculptures were prepared as part of this year's Hollywood-themed Weston-Super-Mare Sand Sculpture festival on March 26, 2013 in Weston-Super-Mare, England. All week, 20 award-winning sand sculptors from across the globe are working to create sand sculptures that include odes to Harry Potter, Marilyn Monroe and characters from the Star Wars films as part of the town's very own movie themed festival on the beach.
Sure, it's too cold to go the beach. But that doesn't mean you can't admire it from afar.
---
Sand sculptor Radavan Zivny works on a sand sculpture of Gollum from the Lord Of The Rings trilogy.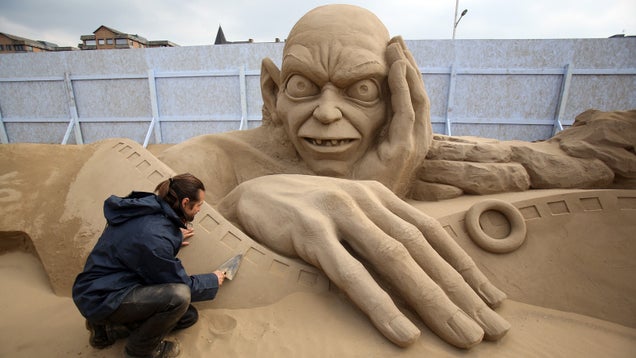 S
---
A scene from Jurassic Park.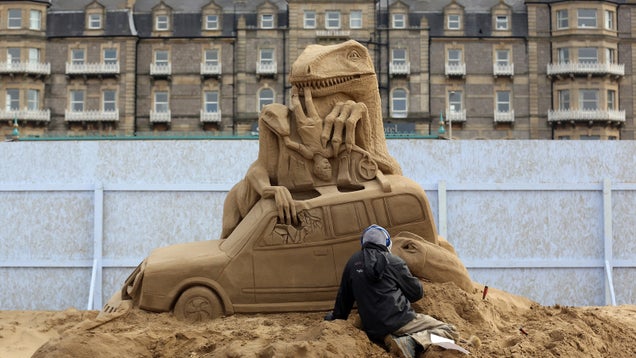 S
---
Helena Bangert (center), from Holland works on a sand sculpture of King Kong.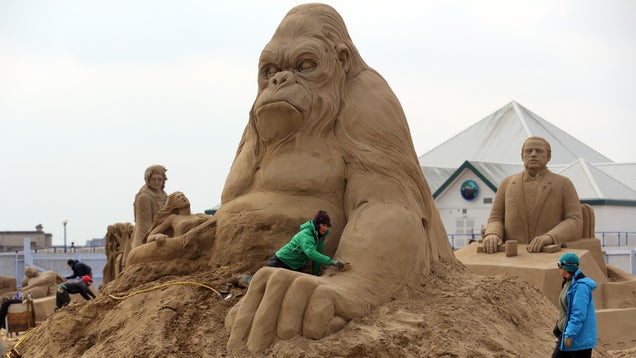 S
---
A sand sculptor works on a Toy Story-themed sand sculpture.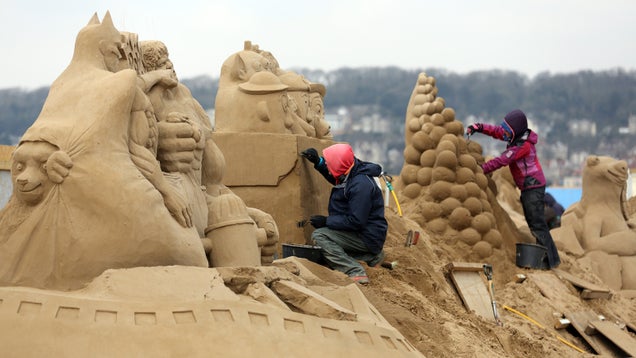 S
---
Detail of the Toy Story.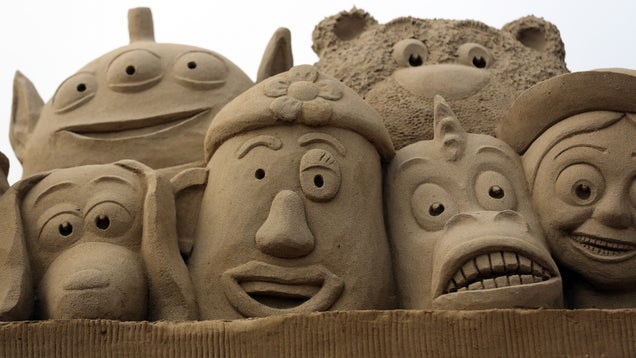 S
---
E.T. phones home.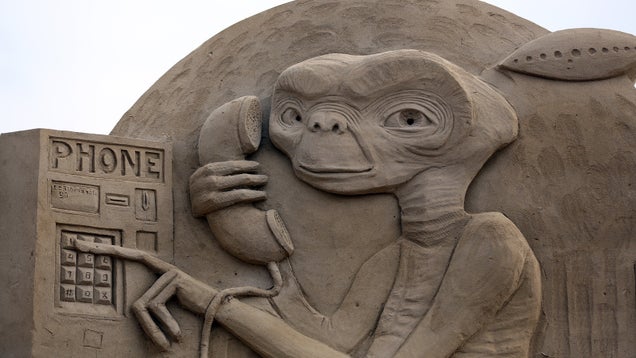 S
---
Scene from a Harry Potter movie.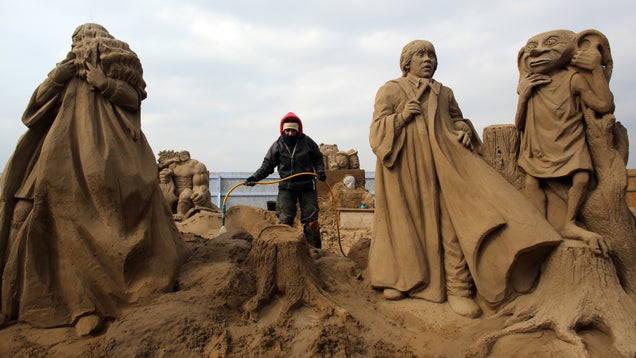 S
---
Detail of a Harry Potter sand sculpture.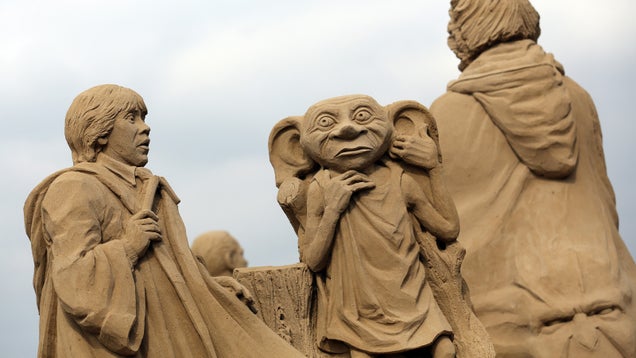 S
---
Batman and The Incredible Hulk, because why not?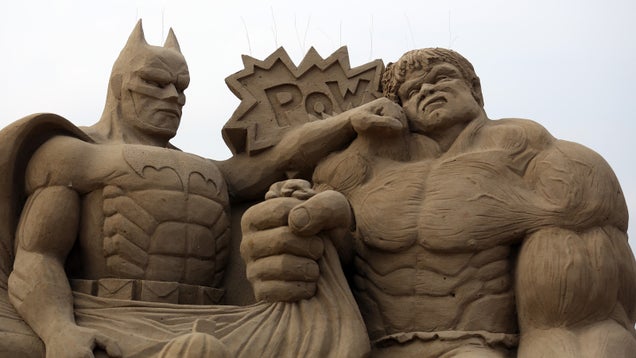 S
---
A Clint Eastwood sculpture of when Clint Eastwood made good movies.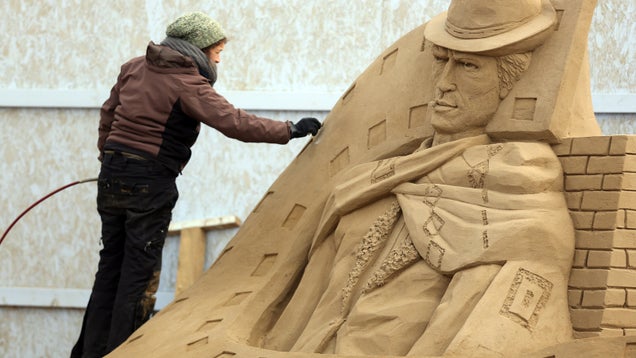 S
---
Pirates of the Caribbean.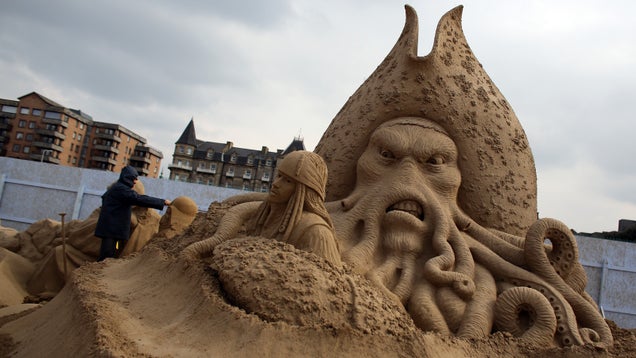 S
---
Detail of the Pirates of the Caribbean sculpture.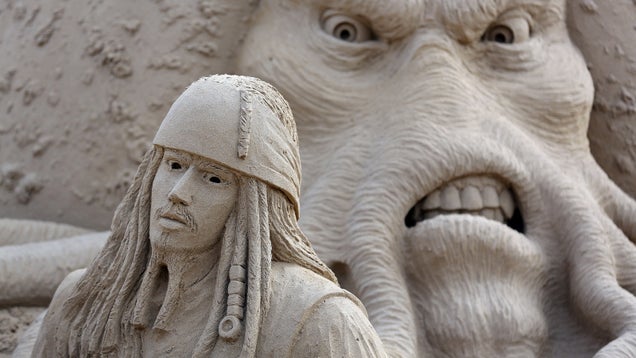 S
---
Alfred Hitchcock and a murderous bird.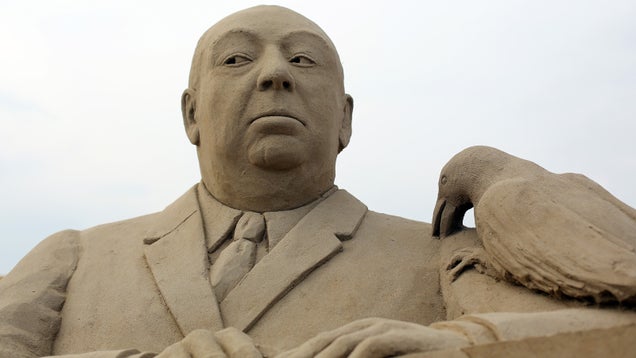 S
---
Yoda, this is.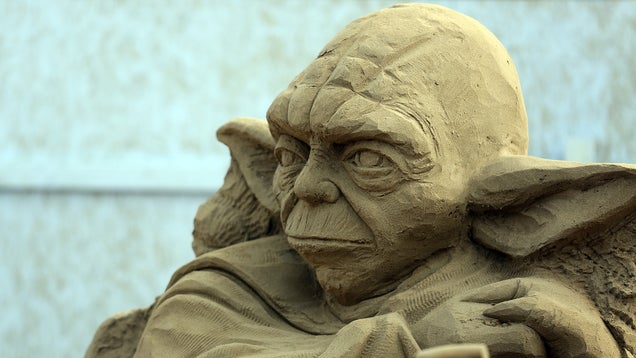 S
Photos by Matt Cardy/Getty Images.