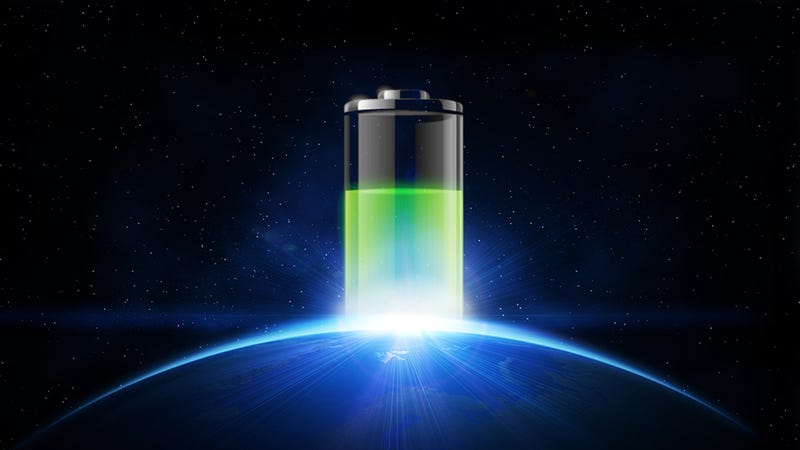 Give basically any piece of tech you carry around the time machine test. Jump ahead 50 years, and show off whatever anachronism of a gadget you brought along to a native. They'd laugh, obviously. But within the confines of our traditional tech specs, you know what they'd probably find most egregious? The battery.
Somehow, when talking about gadgets, battery life has become at best the fourth of fifth thing you mention. It shouldn't be. It should be the very first. At this point, it's the only thing that matters.
Battery isn't some one-off feature. You don't fritter entire train rides away worried that your phone doesn't have diamond-cut chamfered edges, or which widgets you should have on your home screen. (Or if you do, that is very sad and you should stop.) Your night has never been ruined because your apps load too slowly. We bitch about annoyances, app availability, syncing issues. But if we accept that reception almost entirely subject to outside forces, you're left with battery life as more or less the only way your phone can totally screw up your plans. It's the only thing you worry about. And we really need to stop ignoring it.
Gadgets are all, basically, pretty good right now...
A few years ago, it was fashionable to explain that specs don't matter, performance does. This was true, insofar as the component wars had ended in an industry-wide tie. Everything used Intel processors, or competing mobile processors that didn't vary too greatly from each other. Build quality and design and integration of software took center stage. And mostly just software.
Now, though, basically every widely used software platform is just plain good. You'll have preferences, of course. And certain areas, like trackpads on Windows ultrabooks or notifications on Android, are creakier than their counterparts. But at some point, you're just debating religions. The Lord of Light or the Drowned God or the Seven? iOS or Android or Windows Phone? Sure, one is probably more right than the others, but it doesn't really matter. You're arguing aesthetics. You'll enjoy owning an iPhone if you buy one. You'll enjoy a Windows Phone or an Android phone too. Just the same as you'll enjoy using OS X on a MacBook Air or Windows 8 on a Lenovo Yoga.
It's not just software. Everything's improved, if not in lockstep, at least toward similar endpoints. MacBook design is wonderful, but so are Acer's S7, Samsung's Series 9, and especially the Chromebook Pixel. The iPad and Nexus and Kindle and yes even the Nook all have wonderful screens. Gadgets are all, year to year, cycle to cycle, remarkably the same. Hardware, components, software, features, even design—all of it more or less on even footing.