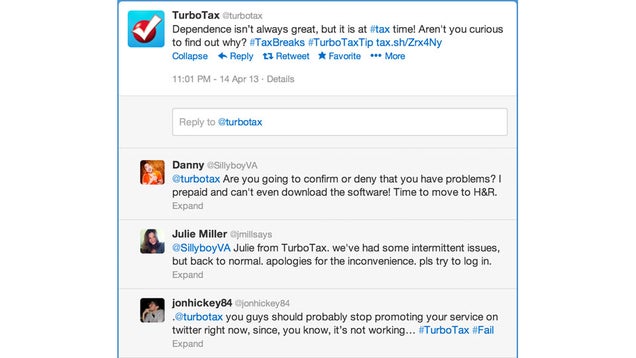 S
So taxes are due...any minute now. And TurboTax is a popular service for doing taxes. Yes? Sure. Well, that's a lot of pressure! Cue meltdown.

S
Everything was going fine for whoever mans the TurboTax Twitter. He or she was spending the evening watching Food Network and was then rudely interrupted by a deluge of Twitter notifications. This TurboTax social media expert sprang into action after remembering the contents of this scheduled post.

S
Basically shit got real for awhile and there was a lot of this:

S
But now that the problem is corrected TurboTax can lick its wounds and try to get through the day.

S
There's always next year. [BuzzFeed]