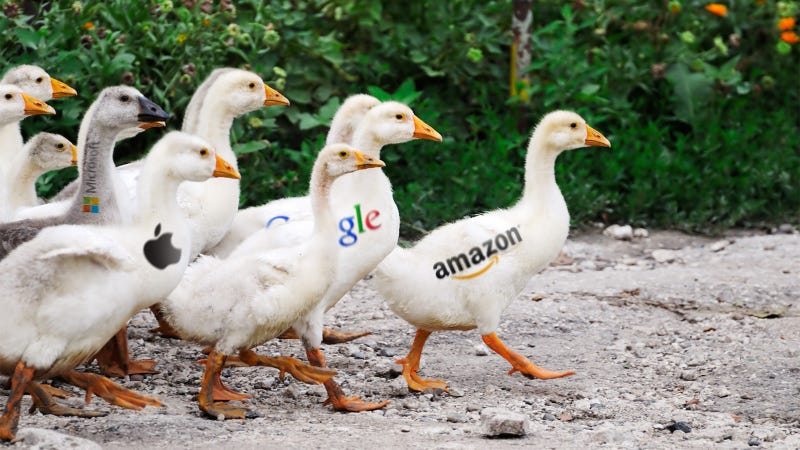 A recent Wall Street Journal article posits an interesting question: Is Apple a hardware company or a software company? Does it sell iPhones or iClouds? The answer has deep meaning for the analysts who evaluate the company's worth. It's framed as an identity crisis, one with dangerous implications for the most dominant consumer electronics company in the world. There is much gnashing of teeth.
Let's save them the anguish. Apple isn't a hardware company, or a software company. It's not iOS or iMac. Apple, like Google and Microsoft and anyone else that wants to survive in the 21st century, sells only one thing: an ecosystem. The most powerful one in the world.
What Apple realized before anybody—and what Amazon, Google, and Microsoft have slowly but aggressively come around to—is that the act of buying a phone or a tablet or a computer isn't an isolated incident. Gadgets don't exist on islands. They're one-way tickets to platform archipelagos, to fiercely guarded fiefdoms where everything works in harmony within walls that are high and strong. And the longer you're inside, the harder it is to leave.