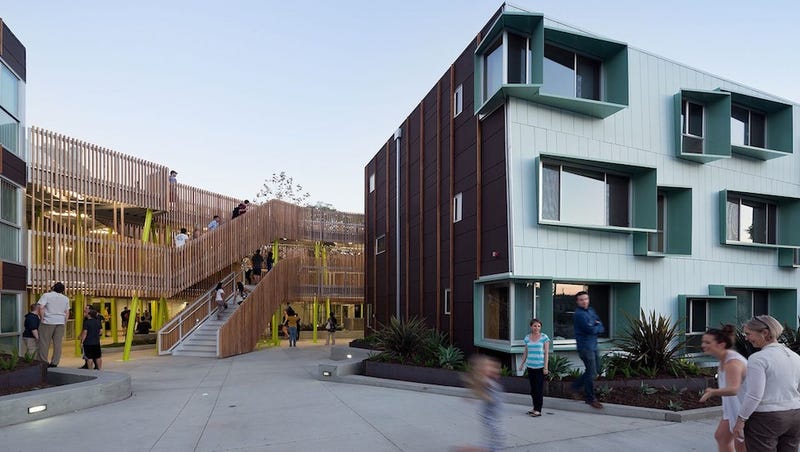 The looming affordable housing crisis will likely be the biggest issue facing our cities in 2014. A convergence of cataclysmic real estate prices, a development slowdown, and a weak job market are squeezing low-income residents out of urban areas. But all is not dire: I found seven new projects that are bright spots in the U.S.'s affordable housing future.
In the past year I've written two stories for the Los Angeles Times highlighting two trends spurring this new age of affordable housing: One is the growing popularity of microunits and high-rise developments that help densify and diversify neighborhoods, and another is the rise of affordable housing nonprofits, like Santa Monica-based Community Corporation, that are providing viable options for residents to stay in neighborhoods where rents are skyrocketing. These developments can't come quickly enough: It's estimated that, for every 100 low-income renter household in the U.S., there are only 30 affordable and available units.
Still, affordable housing has its detractors. Problems with safety and maintenance in older public housing projects have given affordable housing a stigma which means some communities are not as welcoming of these developments. A recent study determined that living in micro-units (especially ones that are overcrowded) can be detrimental to physical and mental health. And sometimes what's deemed "affordable" housing is actually not all that financially accessible for much of the population that really needs it. But the typology is being reinvented in positive ways, like this light-filled project in Queens that will be New York City's biggest affordable housing development since the 1960s.