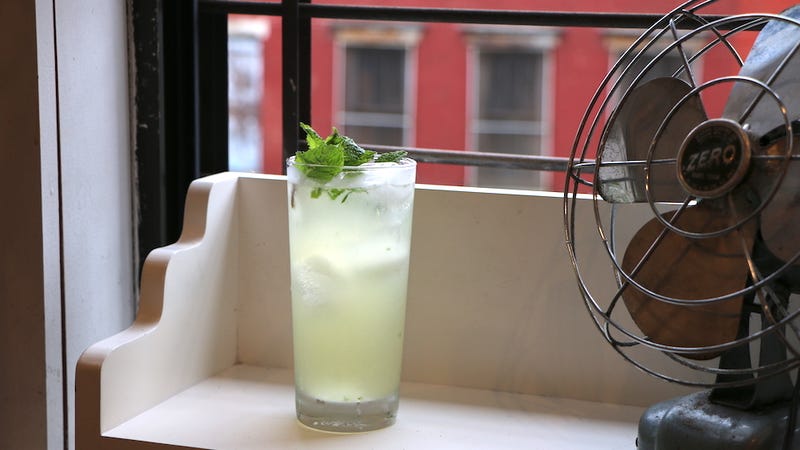 Hello summer! Symbolically, at least.

Every Friday around these parts, we celebrate Happy Hour, where we toss tasty booze in a shaker—or fill a glass with a fermented liquid, or pack a pipe with... something—and add a twist of science. You can catch our latest installment of substance abuse for nerds right here, which also includes a live broadcast of making, shaking, and sampling said substances.
Now, as the promise of a long weekend unfolds before you, the need for refreshing beverages is top of mind. Behold, some of our greatest warm weather hits from the Happy Hour catalog.
---