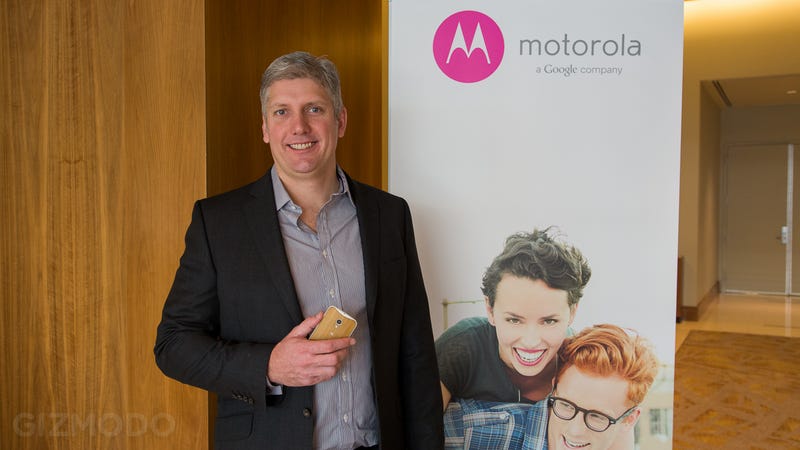 The last five years have been full of reinvention for Motorola; it's gone from being kind of a dinosaur, to launching the super-popular Droid line, to being swallowed up by Google, to making some of the best, easiest-to-use smartphones out there. It's been quite a roller-coaster.
Yesterday at CES, I had a chance to sit down with Rick Osterloh, Senior Vice President of Product at Motorola Mobility, and he shed some light on Motorola's relationship with Google and Verizon, and gave us some hints at what we might see in the future.
GIZ: You guys came from—just a few years ago—having tons of products, really spread out. Now it seems like you're doing one or two devices a year plus Verizon Droid stuff. Tell me about how that strategy shifted.
RO: It's been our view since we've been part of Google, that we wanted to focus on a handful of really, really good products and nail those for consumers. And so in the past the company would ship 40 or so products a year, now we're down to just a handful and we want to make that handful truly exceptional. That's our strategy.
GIZ: How has the reception been?
RO: It's been great. 2013 was a huge year for us. A lot changed. We went from being in what the market might think was a dormant state to a total transformation where we launched two really successful franchises, Moto X and Moto G. Those came out really in the last 5 months. You saw them and I know you wrote some good things about these. And thank you. We were fortunate enough to win 32 sort of "Best of" lists between the two devices. We are super proud of that.