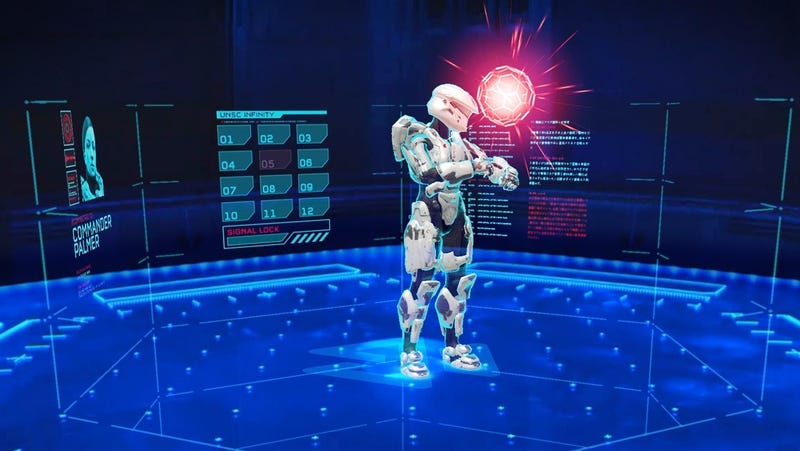 No, I didn't get to play Halo 5 in virtual reality. I wish. But I sure as heck just stepped into a sci-fi video game dreamland at E3 2015, thanks to Microsoft's amazing HoloLens. Getting briefed for a mission by a holographic soldier? Cross that off the bucket list.
My first stop at this year's Electronic Entertainment Expo was Microsoft, and I knew things were going to be rather interesting when I spotted a certain phrase on my badge:
The last time Microsoft gave me an "optic calibration," so to speak, it was to measure the distance between my eyes so as to properly adjust the HoloLens headset.
(What the heck's this whole HoloLens thing about? Read this and this. Today's headgear appears to be the same—it's a crazy sleek plasticy cyborg prototype headband with a too-narrow field of view.)