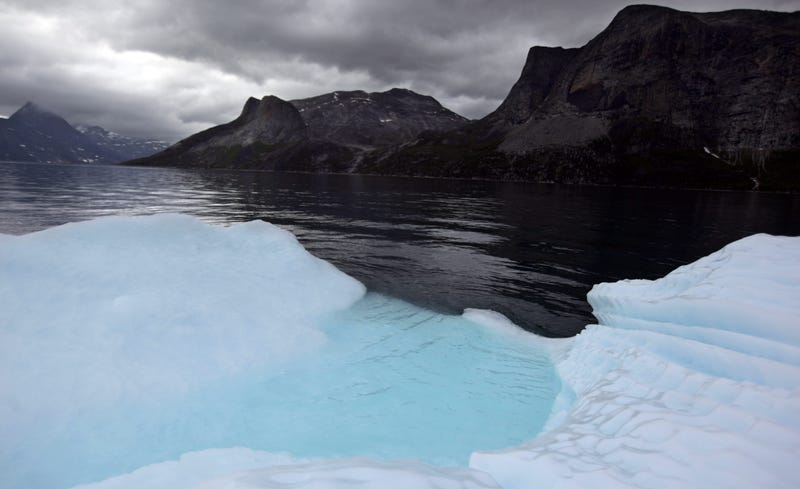 A vast region of Greenland is experiencing a freakishly early spring thaw. Summer-like temperatures—a balmy 10 degrees Celsius (50 degrees Fahrenheit)—have created a melt area encompassing 12 percent of the planet's northernmost ice sheet, according to analysis by the Danish Meteorological Institute (DMI). That's not normal.
Widespread melting on the Greenland ice sheet typically doesn't get going until May. In fact, the three earliest dates for a melt area exceeding 10 percent are May 5, 2010, May 8, 1990, and May 8, 2006. "It is a very unusual situation, especially so early in the year," climate scientist Martin Stendel said in a blog post, adding that cold air and low pressure systems to the east and west of Greenland have forced a warm air "cap" over the island.
Of course, the "surprise" factor here is lessened by the fact that our planet has been in something of a record-shattering mood lately. Last year was the hottest year in recorded history, until 2016 burst out of the gates guns blazing, delivering us two of the most freakishly hot hot months ever. The Arctic just experienced one of the mildest winters on the books, with sea ice coverage peaking at a record low of 5.607 million square miles. One could call it all a crazy coincidence—but I'm going to go ahead and say it's a pattern.