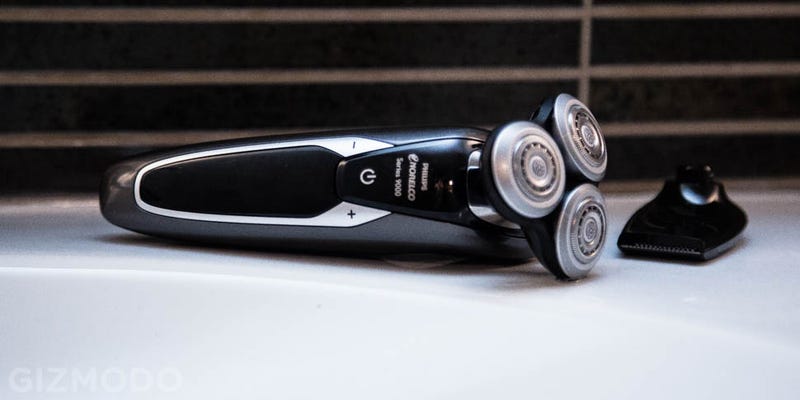 I don't like shaving. In fact, I don't really know anybody that does. It's messy. It's time consuming. It's sometimes painful. I started using an electric shaver a while back, but I've still never been happy with it. The new Norelco 9700 gives me hope.
Norelco just announced a new flagship shaver as well as several updates to its grooming line. It's the first addition to the new 9000 series, and it looks a lot like the most recent addition to the 8000 series. I recently added the Norelco to my morning routine and have to admit that it works pretty damn well—here's why.
What's especially noteworthy about this razor is that it uses a new type of blade. Norelco calls it V-Track Precision Technology. Instead of being equipped with flat blades, the blades are v-shaped so that they cut closer to the skin. Norelco says the new blades cut 30 percent closer than other electric shavers which, to be honest, sounds a bit like a made up number. However, compared to both my older, cheaper Remington shaver and even the newer, goofier Gillette razor , the Norelco 9700 did indeed offer a closer shave. Irritation and nicks weren't an issue for me, either.