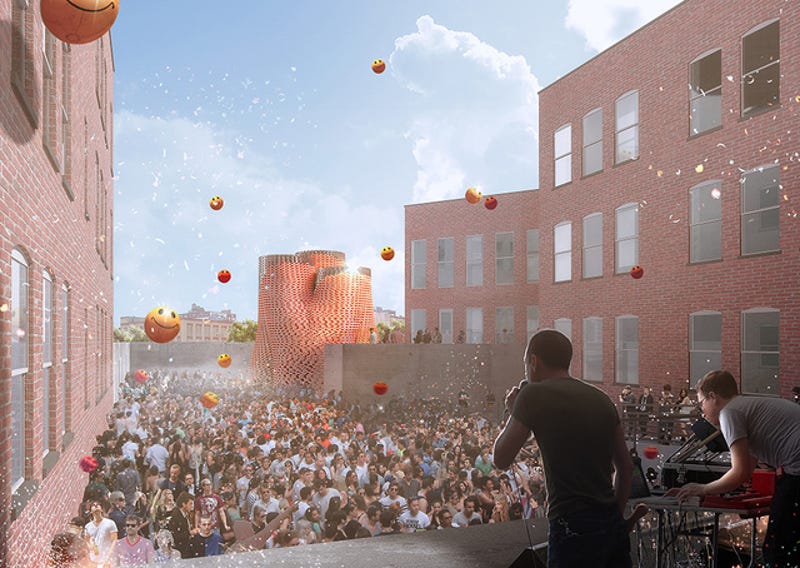 Buildings "grown" from fungus and other organic materials may seem like a far-off concept to some. But this summer, a group of young Brooklyn architects are planning to demonstrate just how real the technology is—by building a tower out of bricks "grown" from mycelium in the courtyard of MoMA P.S.1.
The curators at MoMA P.S.1 have announced that they've chosen the Brooklyn firm The Living to design the outdoor pavilion that sits in their courtyard every summer. The Living's plan is to build a series of towers using bricks grown from farming refuse and mycelium. At the end of the summer, the structure will be torn down and composted.
If you're utterly confused, here's the backstory. Evocative is a young, upstate New York company that has pioneered the use of mycelium—the stringy part of a fungus that grows incredibly quickly, forming around whatever space it has to grow. Evocative uses the stuff to create completely compostable packaging, insulation, and a host of other products (you can read our coverage of the company here).