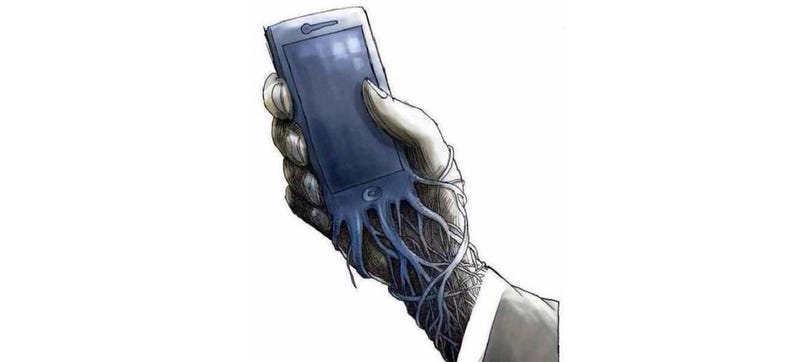 Every morning you wake up, your hand scrabbling for the smartphone on the bedside table. Is there email, a tweet, a like on Instagram? You're a slave to the phone, desperate for its digital hit.
Update: This post originally stated that the above was an image by Banksy; it is not. It was uploaded to a Banksy fan account on Twitter.
Everyone does it, so how wrong can it be? Honestly, just like our very own Jesus Diaz pointed out last year, pretty wrong. Technology is wonderful sure: it can make our lives more efficient, allow unprecedented levels of communication, and expand our horizons.