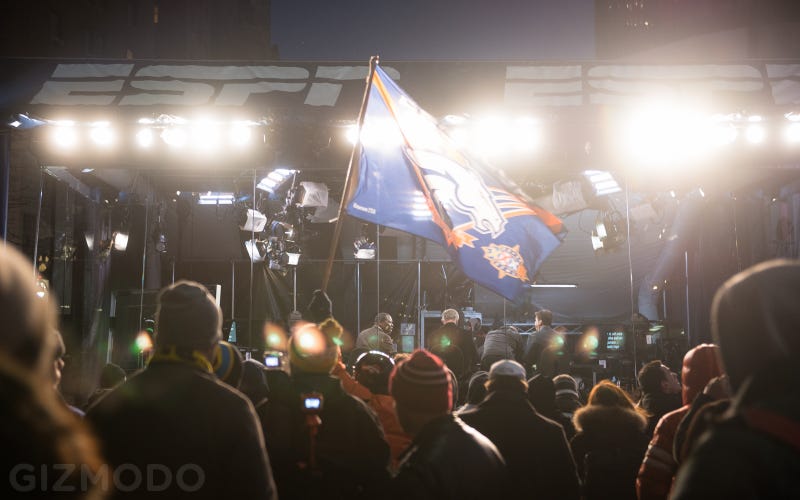 The stretch of Broadway that runs through Midtown Manhattan is always an overwhelming sensory experience—but, this week, it's even more intense.
A thirteen-block stretch of the street has been transformed into a crazy Super Bowl mega-event. We checked it out so you wouldn't have to.
The converted Super Bowl version of Broadway begins right outside of the Macy's on 34th street. A vivid, projection-mapped video plays every thirty minutes across the building's historic facade. ESPN set up a temporary studio right next to the massive store, where you can watch sports broadcasters report every day leading up to the big game.