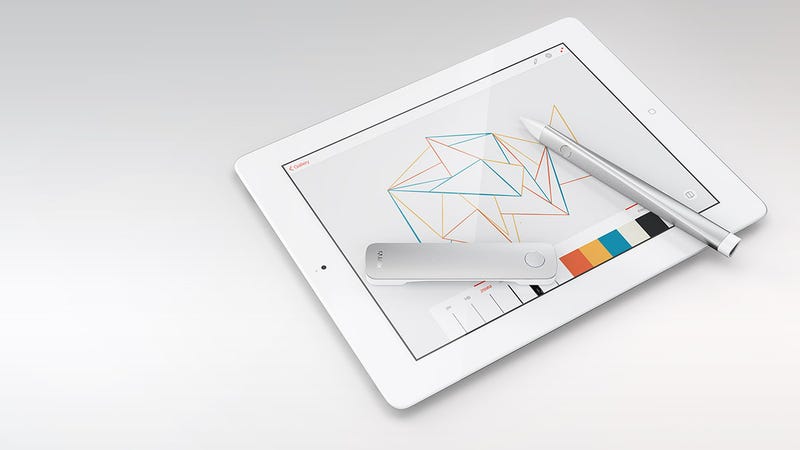 When Adobe unveiled its first attempt at building hardware tools—a stylus called Project Mighty and a digital ruler called Project Napoleon—last April, the company was careful to describe the devices as prototypes, dancing around whether we'd ever be able to, you know, buy them. But today, Mighty and Napoleon are real: Adobe has announced that both devices will likely ship in early 2014.
At a briefing today, design lead Geoff Dowd described the process of refining the devices with help from Ammunition, the San Francisco product design studio founded by early Apple designer Robert Brunner. "We're looking at developing a standard around creative hardware," he says. "For us, it's an opportunity to push these kinds of new tools forward."
Mighty is the same device we saw unveiled at the Adobe Max conference three months ago. The three-sided pressure-sensitive stylus includes a white hybrid case that both protects and charges the device, thanks to a USB port in its backside. It's a brilliant detail that kills two hardware devices with one sleek hydro-molded aluminum stone. Another interesting detail behind the stylus' design is the origin of its triangular profile. Though it was chosen based on ergonomics, the three-sided shape is also a nod to the first pencils—which, as Dowd told me, were three-sided until manufacturers realized they get more pencils out of a single piece of wood with an hexagonal shape.