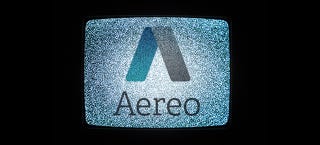 Today, the Supreme Court has reversed the decision of the Second Circuit in ABC vs. Aereo. Translation? Aereo lost big. It's now illegal. And that sucks.
Essentially what the Supreme Court determined today is that Aereo, the innovative cloud-based antenna and DVR, violates copyright law. It's basically a cable company, says the ruling, instead of just an innocent provider of remote antennae. And while the ruling doesn't apply to future technologies—it's very specifically Aereo that's getting kicked here—it's a crushing blow to one of the most exciting technologies we have.
Let's talk this through.
What Is Aereo?
If you're not familiar with Aereo, you should be. It's essentially a digital TV antenna and cloud DVR, except one that doesn't require you to set up any goofy hardware in your living room. Instead, Aereo assigns you your own tiny antenna on one of its tiny-antenna farms, and streams what comes in over the cloud through your Roku, Apple TV, Chromecast, or browser. Here is a diagram!
You're the one with the dog.
As you might suspect, television networks do not like this arrangement one bit! Yes, broadcasts from the big networks like ABC (the ones suing), CBS, NBC, and Fox are technically free if you bother to set up rabbit ears in your home. But if you, like the vast majority of Americans, get your Big Four action through your cable, satellite, or fiber provider, part of your monthly subscription goes into those network coffers. Aereo circumvents this arrangement, keeping the eight dollar subscription fee for itself.