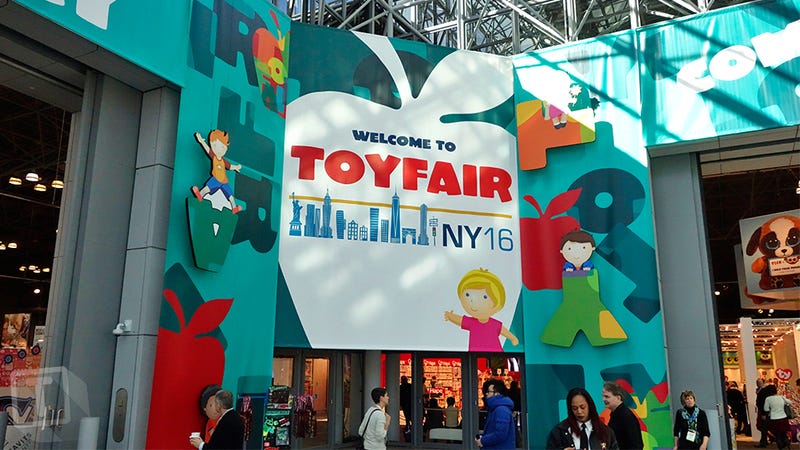 If January's CES is the main course when it comes to trade shows, February's New York Toy Fair is the dessert you can't wait to dig into afterwards. The world's biggest toymakers converge on the Big Apple to reveal everything that kids—and collectors—will be dying to buy for the rest of the year.

This year we layered up to face a sub-zero New York City and meticulously combed the halls of Toy Fair 2016 to track down the standout playthings. Here's the best of what we found.
---
Spin Master BB-8
Not since R2-D2 has a Star Wars character spawned as many tie-in products as The Force Awakens' BB-8. But there's still room in our hearts—and on our shelves—for another BB-8 toy, especially since Spin Master's near life-size replica talks, rolls, follows, blinks, understands voice commands, and even comes when it's called. At just $180 it's priced similar to other BB-8 toys that have already sold millions.