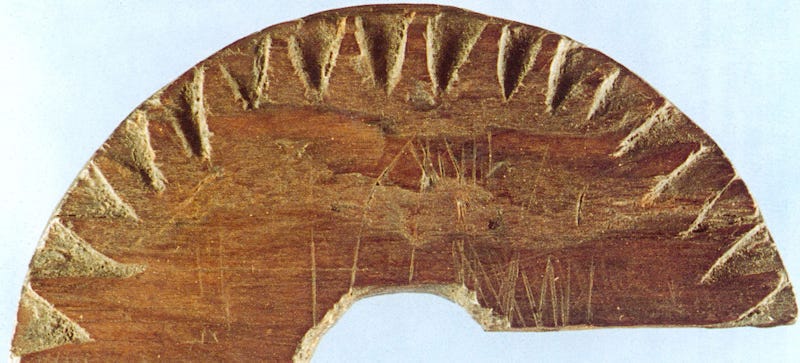 Even the best Eagle Scout prefers to navigate during the day. The Vikings, apparently, would have laughed at such a preference—according to new research, the North Atlantic seafarers' sun compass was so advanced it even worked after dark, thanks to clever engineering and mystical crystals.
In a Royal Society paper published this week, a team of researchers examined the Uunartoq disc, a fragment of a Viking sun compass discovered in a medieval convent in Greenland nearly 70 years ago. First thought to be a decorative object, the 2.8-inch disc was later assumed to be part of a compass that used a missing central piece to cast a shadow showing cardinal direction.
The Hungarian research team didn't buy that hypothesis, for two reasons. First, they say the Uunartoq disc's dimensions and markings make it "far from optimal" as a solar compass. Second, and perhaps more importantly, a simple solar compass wouldn't explain the mythical "sunstone," a seemingly magical crystal mentioned in Norse folklore that could locate the sun's position at night or on a cloudy day that scientists recently discovered actually exists.