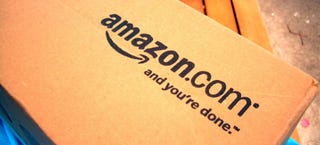 Amazon is hosting a TV-centric event in New York on Wednesday, where it will most likely reveal a streaming device. So what's that lil' thing going to look like? Here are the mostly likely answers to your biggest questions.
What will it look like?
Most signs point to a dongle, a la Chromecast or Roku's new streaming stick. This would likely be a small device you'd pop in your HDMI port in the back of your TV, meaning it would work with almost any television and cause virtually no installation headaches. Streaming sticks are all the rage these days, and for good reason. Because they're great.