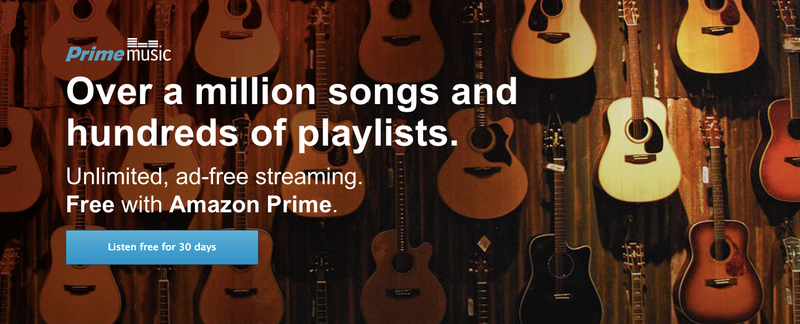 Amazon has just launched Prime Music: a free streaming music service for its Prime members that provides access to more than one million songs without ads.
Free to all Prime subscribers—though there's a 30 day free trial available if you're not—the service seems to be centered on playlists, with a number of pre-curated choices being presented to listeners when they log in. There are around 90,000 albums listed totalling 1 million tracks. For context, Spotify has around 20 million.
Right now, it seems a little clunky. If you're not listening to a playlist, you have to go through several steps—including adding music to your library—before you can actually stream it.
Amazon is apparently planning to release Prime Music apps, too, which will support for Kindle Fire, iOS, Android, PC, and Mac and provide unlimited offline playback. They're not yet available to download, though—apart from for iOS—and it's not quite clear when they'll arrive.
The New York Times has already reported the new service would launch without new releases—which aligns with what we've heard in the past—and won't feature the catalog of the Universal Music Group. That last part is shame: Universal is the world's largest music company, so it will leave somewhat of a hole in the collection.
Licensing negotiations, according the sources, have been tricky. They're claimed to have started six months ago, but were "slowed by disagreements over financial terms." Perhaps unsurprisingly at this point, it was felt that Amazon wasn't offering enough.