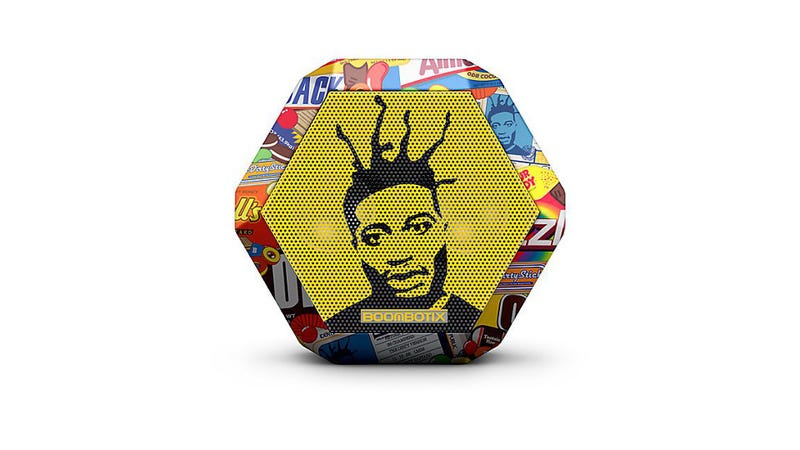 Ol' Dirty Bastard was taken from us before his time in 2004. As with most artists who die (relatively) young, ODB left behind some work we never got to hear. But ODB's definitely the first artist to posthumously release music on a Bluetooth speaker.
That snazzy speaker above is the limited edition Ol' Dirty Bastard Boombox Rex (woo! mouthful!). It costs $80. In addition to a virtually indestructible Bluetooth speaker, you also get a never-before-heard ODB track, "Obey Me," produced by fellow Wu-Tang Clan member and beatmaster RZA. It's not a download—it's right there, loaded on the speaker. (There are two additional remix tracks loaded on the Rex as well.)
So there's some back story here. Last year, RZA teamed up with Boombotix to start creating licensed products, including a special edition model commemorating Wu-Tang's latest record A Better Tomorrow. I spoke to RZA back in January about how these little speakers could be a new physical distribution method for music—especially in an era where there's next to no incentive to buy digital tracks, let alone physical media like CDs.