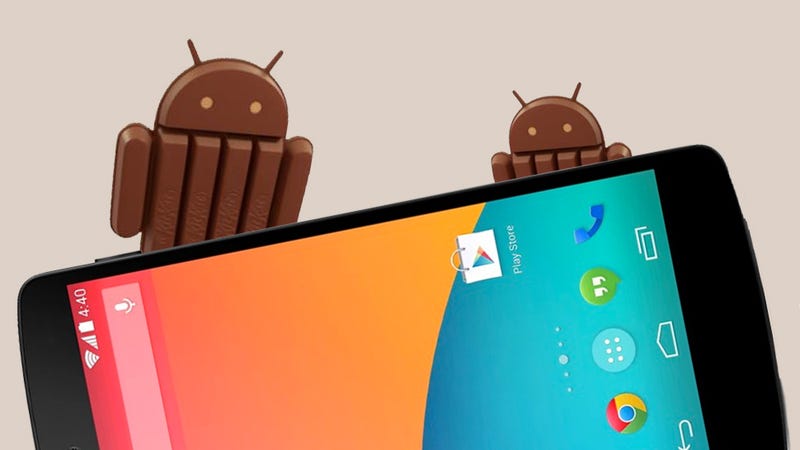 The new version of Android is finally here, and its biggest feature is a new stage for an old favorite. Google Now is getting more limelight than ever, and that's fantastic. But even better, even folks with older handsets will (theoretically) be able to get in on the fun.
With the update to 4.4, the ability to jump to Google Now by saying "OK Google" comes to vanilla Android, though only for the Nexus 5 right now. Google Now is also making an appearance as an actual page on the homescreen, through the addition of a new Nexus 5 launcher. It's unclear how much of this will come to other phones but hopefully all the parts will that don't require specialized hardware. (Update: Yup the "OK Google" is only for the Nexus 5, in part because you need chip-level hardware to support it. But expect that to be a feature in a lot more Android phones to come, definitely any that are repping a Snapdragon 800.)
And it's not just the same Google Now you've had all year; Google says the prescient service is about to get some updates for even more new cards that will try to guess what you want before you're even thinking it. That'll sure be handy for when that smartwatch comes out, eh?