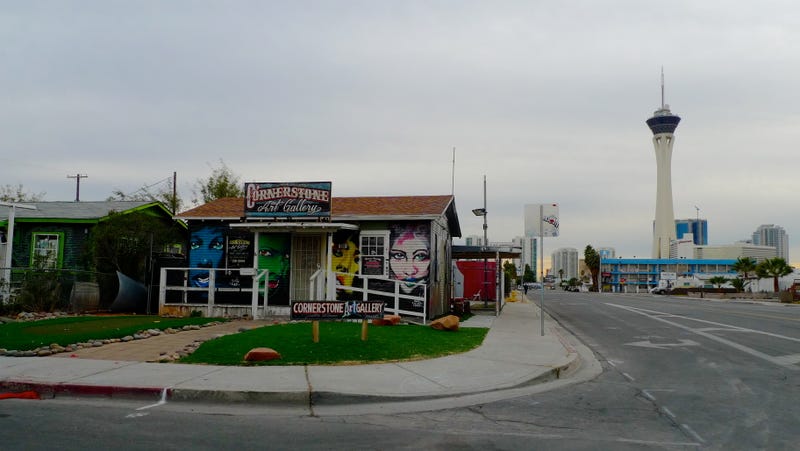 About 1.5 miles southwest of the Downtown Project's cluster of development in Las Vegas is another creative neighborhood going through changes. It's named 18b.
Depending on who you talk to, that stands for the size of the area ("18 blocks") or the number of the land parcel. But pretty much everyone just calls it the Arts District.
Even though the walk from the Downtown Project area only takes about 20 minutes, the landscape changes dramatically. I leave the office and hotel towers and head south down Las Vegas Boulevard, which I think at first could almost be a major street in L.A., until I encounter the cluster of wedding chapels and the blocks-long line outside the pawn shop featured on the show Pawn Stars.