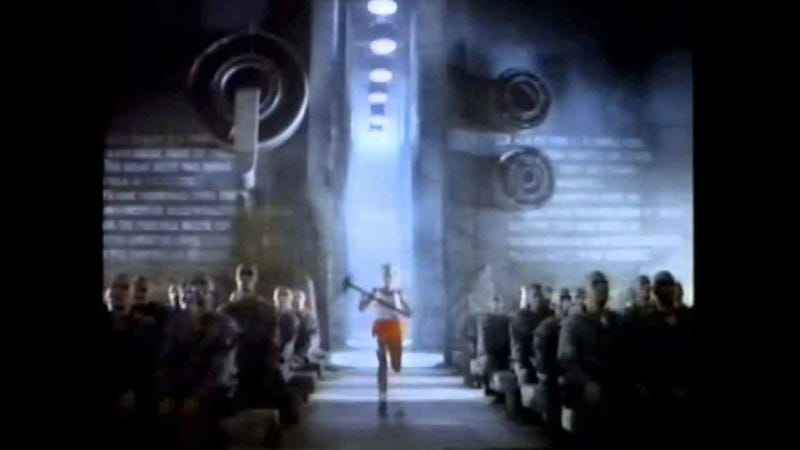 30 years ago. The Los Angeles Raiders are slaughtering the Washington Redskins at halftime. You decide it's time for a refill on your Crystal Light. You're headed to the kitchen when something stops you in your tracks—a chick with a Brigitte Nielsen haircut and a hammer, running towards you.
Yes, indeed: The "1984" commercial that introduced the Macintosh aired 30 Super Bowls ago last week. And the general consensus is that Apple might run another ad today.
Why is this such a definite possibility? Well, for one, Lee Clow, the creative director at Chiat Day who created the original "1984" ad, tweeted this two weeks ago:
Even I don't need a clear delineation between words to figure out what he's trying to say here.
But it's also because Apple has been making a really big deal about the 30th anniversary of the Mac. For good reason, of course—a recent earning report showed that Apple sold 20 percent more Macs in 2013 than they did in 2012. Mac is back! (And you can even get one that looks like a black trash can now!) But there's also a nice subtext here: The Mac was Steve Jobs' baby, and it's a nice way to keep honoring his legacy.