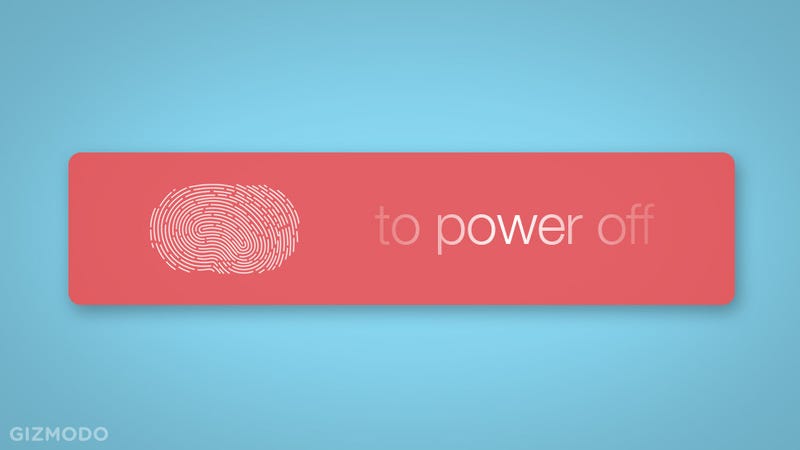 The iPhone has a fingerprint scanner now. Great. It will make your iPhone more convenient (or a pain in the ass) to unlock. But unlocking is sort of beside the point when it comes theft. The truth is, Apple didn't give the iPhone 5S the one feature that could actually help get a stolen phone back—one that goes perfectly with a fingerprint scanner.
What is it? Requiring a fingerprint scan—or even a passcode scan—to turn the iPhone off. Why? It's the one thing that will actually help get your iPhone back.
It's so, so simple. Every cop or theft victim or, frankly, person with a functioning human brain, knows that the first thing any iPhone thief does now is turn the phone off, so that you can't track down the phone with Find My iPhone. Because if they don't, the cops show up. By making turn off a secure function, your phone would be trackable for as long as the battery holds out.