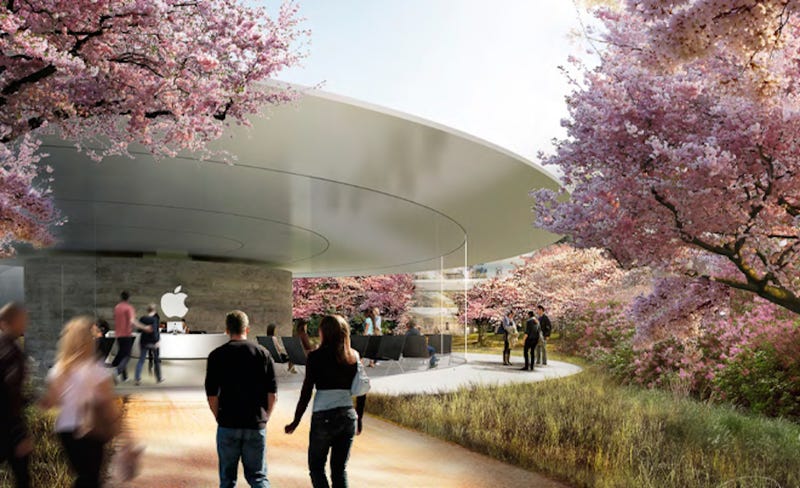 Apple's shiny new headquarters—which look part amazing office space, part futuristic Apple store—has been in the planning for years. Now, Apple's received final approval from the City of Cupertino to get started. This building is going to be very real.
A unanimous vote back in October has finally given rise to official approval now. That means that Cupertino City Council will allow Apple to enter into an official Development Agreement, and Cook & Co. will finally receive a full set of building permits on November 20th. Cupertino Mayor Orrin Mahoney enthusiastically explained:
"Go for it. We're eager to see it happen. Go for it."
As part of the final agreement, Apple will up the amount of tax that it pays to the City of Cupertino. That will come in the form of the reduction of the sales tax rebate that the company receives each year from the city. If you've forgotten what the building promises: