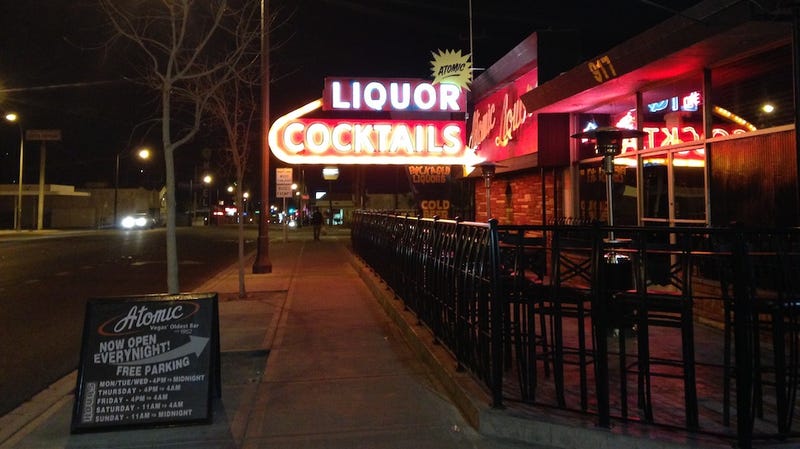 The oldest freestanding bar in Vegas is Atomic Liquors, built in 1952, back when you could climb onto the roof and watch atomic bombs explode at desert test sites 60 miles away. If you sit long enough at its expansive bar, chances are Kent Johns will pull up a stool next to you and tell you about it.
Two years ago, Johns bought Atomic Liquors with his brother Lance, and it's become one of many symbols of a revitalized downtown Vegas. Although I can't see his eyes—he's wearing sunglasses, inside, after dark—I know Johns is beaming as he proudly tells me about a recent visit from Anthony Bourdain for his CNN show Parts Unknown. They've even named a drink after him.
To examine the impact of the Downtown Project's $350 million funding injection in transforming the area, I set out to meet the owners of existing, independent businesses, which I'm calling the "Downtown Organic" movement—ideas and places which have grown and thrived independently of the Downtown Project's investments. Not surprisingly, many of them are thrilled about the new attention for the neighborhood.