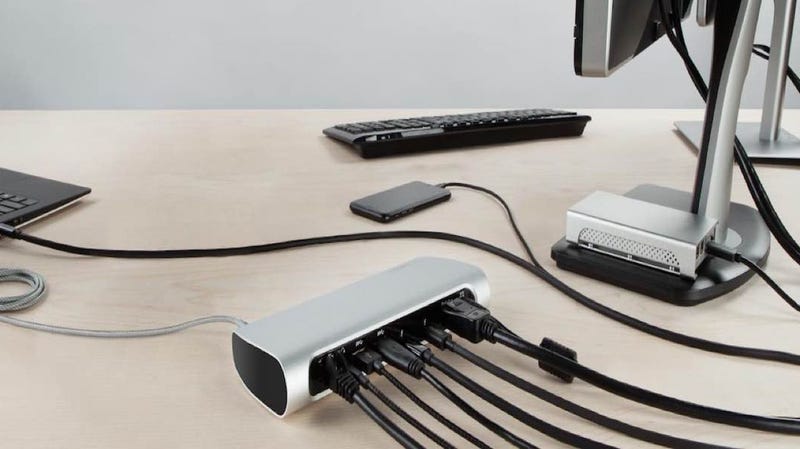 Now that the new MacBook Pro is out (the one without the Touch Bar, anyway), a lot of Mac nerds are about to enter the realm of dongle hell. That's because the only connector the new MacBook Pro has is are Thunderbolt 3-backed USB-C ports.

Fortunately, Belkin is stepping in to offer a handy dock that connect to 8 additional Thunderbolt devices. Unfortunately, according to The Verge, Belkin will be charging around $430 for its new Thunderbolt 3 Express Dock HD when it launches soon. Belkin wouldn't confirm that price, telling Gizmodo that price and availability will be announced shortly.
Still, Belkin's current Thunderbolt 2 dock sells for $300, so we can't imagine that the price will be cheap.