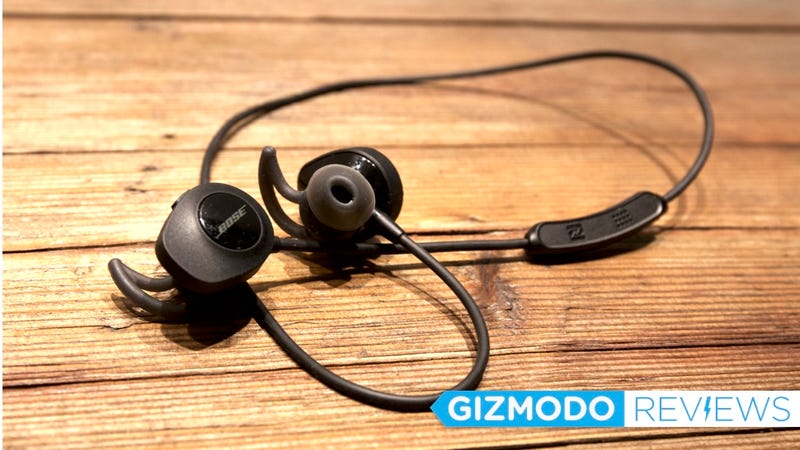 "Fitness abhors a wire" is a quote I just made up, but it makes a lot of sense. The last thing you want to deal with is wire snaking from your head and getting tangled up in the intricate movements a quick run, a downward dog, or some dumbbell curls. That's why Bose made new the SoundSport wireless: to cut that annoying audio umbilical cord. Or at least make it shorter.

Update: Users are reporting problems with the SoundSport Wireless during "heavy sweat" workout sessions. Bose says it will replace any units that have an issue and that all future headphones starting in August 2016 won't have the defect.
Bose isn't the first in this new class of Bluetooth-powered wearables, but it's gunning to be valedictorian.