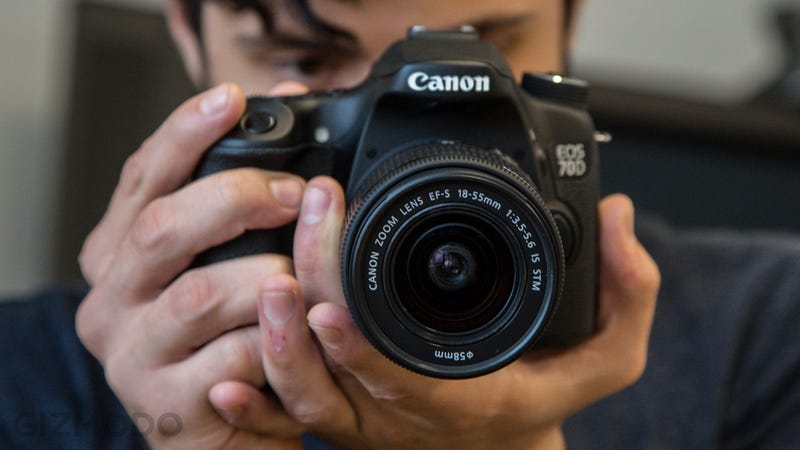 Canon has always been one step ahead of the pack when it comes to putting video in DSLRs. From the pro 5D to the beginner Rebel T's, it's been a leader. But the new tech in the Canon EOS 70D could change things forever once again.
The Canon EOS 70D uses a new 20.2-megapixel APS-C sensor. That spec might not sound all the remarkable from the outset, but the sensor's architecture is completely new, which allows the camera to achieve the fastest and most precise continuous autofocus while recording video. For many shooters, this is the holy grail. The killer feature they've been waiting for.
Let's back up. On the entry-level T4i last year, Canon started using a hybrid autofocus system that used a combination contrast and phase detection autofocus system so that the camera could focus continuously while recording video.
When recording video, DSLRs use sensor-based autofocus, rather than the optical autofocus sensors that you use when you're simply shooting photos using through viewfinder. Initially, sensor-based systems were just too slow to work continuously because they only used contrast ratios to find focus. By sacrificing a couple of photodiodes on the sensor to phase detection, the new hybrid system was able to do the work of finding focus fast enough that it was reasonable to call it effective.
Or that was the theory anyway. We tested the system a couple fo different times on both the T4i and the mirrorless Canon EOS M, and we weren't blown away. It worked—yes—but it was still too slow to be reliable.