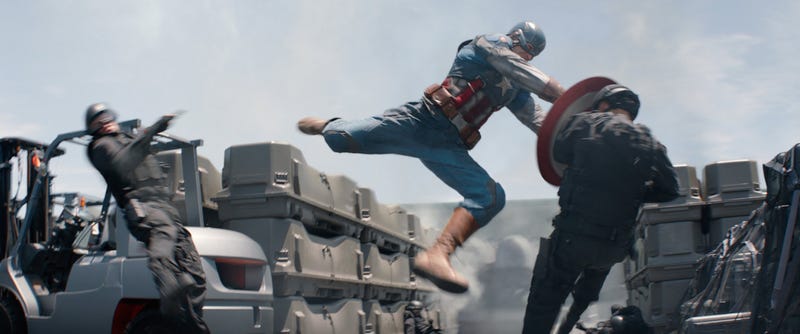 When you buy a ticket for a Captain America movie you know what you're going to get: A super-powered dude in blue doing crazy things with a shield, busting people in the jaw, and being very Americanny. Good news! Captain America: The Winter Soldier scratches those itches just fine.
Note: The following contains some light spoilers.
Captain America picks up soon after the Avengers movie left off (in fact, you can watch the first 11 minutes here); he works for superspy agency S.H.I.E.L.D. now, but he's having doubts if being a superhero is right for him. It's the same great power/great responsibility trope that lots of superhero sequels chew through, but fortunately it doesn't get too hung up on it. There is much punching to do, and Winter Soldier doesn't make us wait long for it.