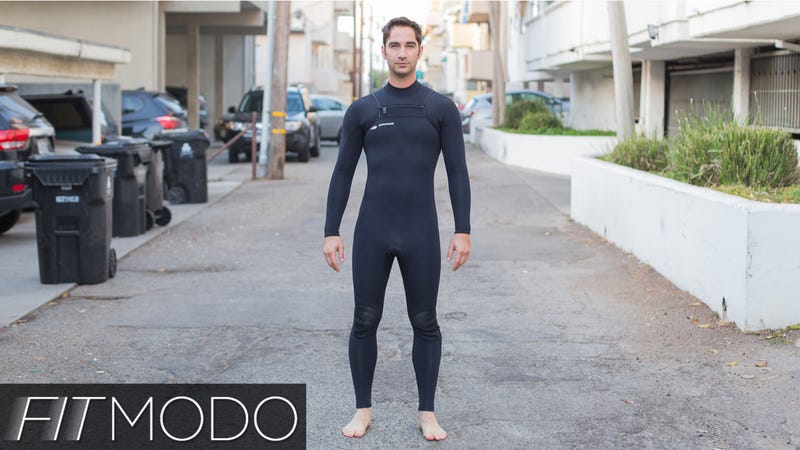 I don't know if I'm just weirdly shaped or what, but I've never found a wetsuit that fits perfectly. Sometimes it's just a nitpick—as in it's just a bit too tight one place, or a little baggy somewhere else—and sometimes I'm right in between sizes for a brand and can't wear any of their suits (I'm looking at you, O'Neill).
So, when the new Los Angeles-based company Carapace announced premium, custom-cut surf wetsuits for the same price as other high-end wetsuits, I had to try one.
This suit is—by miles—the most comfortable wetsuit I've ever worn.
Welcome to Fitmodo, Gizmodo's gym for your brain and backbone. Don't suffer through life as a sniveling, sickly weakling—brace up and get the blood pumping! Check back on Wednesdays for the latest in fitness science, workout gear, exercise techniques, and enough vim and vigor to whip you into shape.
What Is It?
It's a U.S. based company that makes custom-cut surf wetsuits and that's it. The EXO1 (the one I tried) is the company's premium model, whereas the EXO2 is its less-expensive "performance" line. It started as a Kickstarter, but now it's a full-blown company.