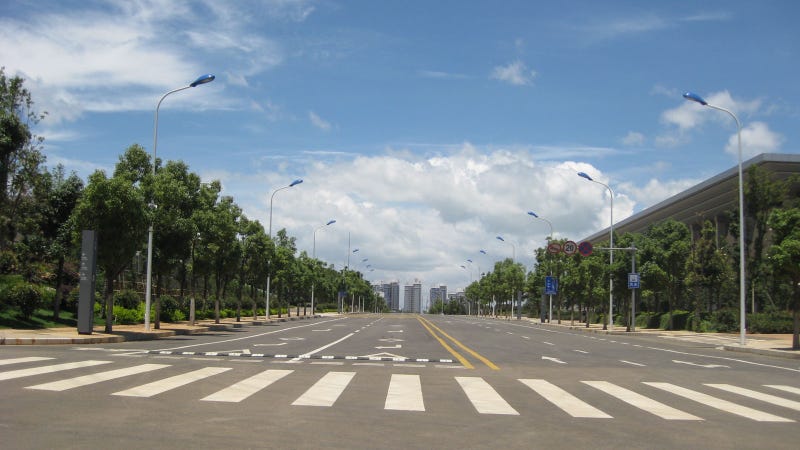 With an estimated 700 million of its billion or so residents now residing in urban areas, China has reached an important tipping point in its evolution from an agrarian to industrial economy. But this mass population migration, combined with China's insistence on central planning and general disdain for Keynesian theory, has resulted in an odd form of growing pain: massive, pre-fab cities built for a populace that doesn't even exist yet.
China has built more than 500 of these empty cities since the cultural revolution in 1978, with hundreds more set to come online by the end of the decade. The theory behind it is solid; by 2020 one in eight humans will live in a Chinese city, totaling more than one billion people. China's existing urban infrastructure simply cannot support that kind of population boom.
But China's response takes the form of a very significant gamble. Instead of slowly expanding (or densifying) urban areas in direct response to demand, the country's political leadership instead build entire towns all in one go. While it holds the distinct advantage of centralized planning, allowing government officials to lay out a comprehensive urban design—from public works, infrastructure, schools, and government buildings to stores, malls, and even universities—this method is also seriously risky. Should the any part of the town fail to take hold—business, industry, or residential—the entire project could be in danger of failure. These are a few such McCities that have yet to register a pulse.
---
New South China Mall
The poster child of failed central planning, the New South China Mall is everything you'd expect a mega-mall built in the middle of a corn field to be: 99 percent uninhabited nearly a decade after its grand opening. Built in 2005, its cavernous 892,000 square meter footprint houses barely two dozen retailers these days, most of which are fast food shops clustered around the main entrance. [The China Chronicle]