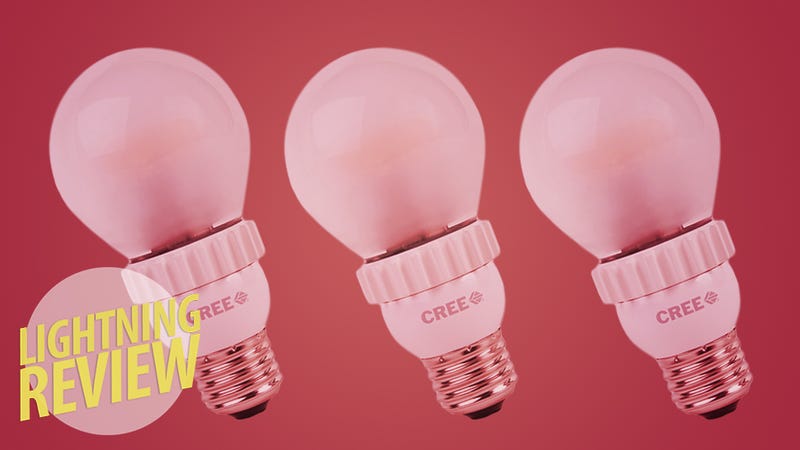 LED light bulbs have always been a bit like car repairs: they're either good quality or affordable, but very rarely both. And it's all very well and good that these bulbs use a fraction of the electricity as incandescents but dropping $30-$40 on a single bulb—especially when they're so alien looking—keeps many consumers from switching over. But that's where the Cree LED bulb comes in.
What Is It?
The Cree LED bulb is an LED light source designed to accurately mimic the light and form factor of incandescent bulbs for less than $15.
Who's It For?
Do you currently have a light on in your house or office right now? Then you can probably find a use for the Cree LED Bulb.
Design
The Cree LED goes out of its way to ape the look and feel of a traditional A19 incandescent. The "Cree LED Filament Tower" (read: the light source) emulates the concentrated light source that filament bulbs produce and covers it in a real glass dome to distribute light evenly. Unlike, say, the turtle-necked Philps dimmable LED or the Samsung LED, with its go-fast fins, the Cree bulb actually looks like a lightbulb.