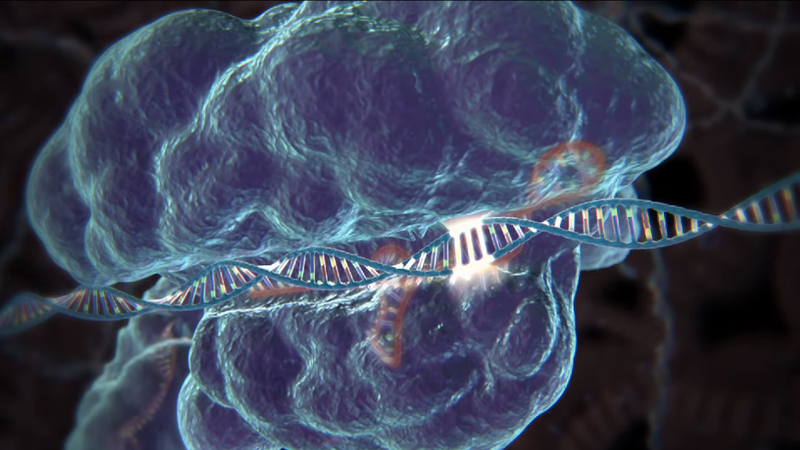 Leveraging the pre-existing power of CRISPR, a team of researchers has made an important adjustment to the groundbreaking gene-editing tool that could make it precise enough for human applications.
Researchers from Harvard University have modified the CRISPR system such that it can now alter individual DNA letters in a given gene. This new technique, called base editing, is poised to have a big impact and will likely lead to improved models for human disease and more intricate modifications of animals and plants. What's more, it's poised to increase the accuracy of human genome editing, which could make CRISPR more palatable for those worried about "off target" mutations; the system has been used on human embryos, but it produced far too many unintended mutations for scientists' liking.
As the name implies, the CRISPR/cas9 gene editing systems consists of two parts. CRISPR is a strand of RNA that hunts for specific sequences of letters in a cell's DNA sequence (like a mutant gene that causes a genetic disorder, for instance). Once this string of letters has been identified, an enzyme—typically cas9—chops the DNA at the desired point, removing the problematic sequence. Typically, researchers will introduce a new piece of DNA to fill in the gap, and they exploit the cell's built-in self-repair mechanism to do it.