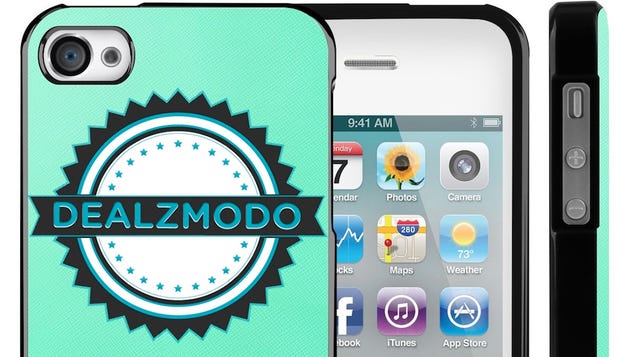 So you're getting a new iPhone (or already have one) and don't want to spend 40 bucks on a new case (with holes in it). Here's a $3 iPhone case that comes in 12 different colors, with 4/4S and 5/5S versions available. Be sure to use promo code TPUSALE9 to get the discount. Unfortunately, no 5C version yet. [Amazon]
Update 2: Limited color selection that the code still works on at this point. Many of the colors are ~$5 even without the code though.
Top Deals
Storage
Audio
Video
Input
Use your smart watch.
Computers
Ok Computer.
PC Parts
Networking
Tablets and Phones
Gaming
+ Check out the Kotaku Moneysaver for all the best gaming deals.
PS3 Pre-order Grand Theft Auto V | This is not technically a deal, but you probably want this game, and at least at Amazon you get release day delivery, the pre-order bonus, and no tax depending on your state.
360 Grand Theft Auto V w/ $20 Live Credit | Microsoft
[PS3] Today's Release NHL '14 ($50) | Gamestop | Use codes TECHBAR10 and SAVER
[360] Today's Release NHL '14 ($50) | Gamestop | Use codes TECHBAR10 and SAVER
[PS3] Madden 25 ($45) | eBay
[360] Madden 25 ($45) | eBay
1 year of Xbox LIVE $40 http://t.co/AMxLESjZmD

— Kotaku Deals (@KotakuDeals) September 10, 2013
Media
Books
Photography
iOS
Games
iPad Games
Android
Games
Clothing
Life
Hobomodo
Free Cinnamon Roll at 7-Eleven w/ app http://t.co/yzWQNSv4bq

— dealzmodo (@dealzmodo) September 10, 2013
---
Keep up with Shane Roberts on Twitter, Facebook, Google Plus, Tumblr, or Pinterest to get Moneysaver and Dealzmodo in your social networks of choice.
Join us every weekday at 3pm ET for Dealzmodo, brought to you by the Commerce Team. We're here to bring Gizmodo readers the best tech deals available, and to be clear, we also make money if you buy. We want your feedback.