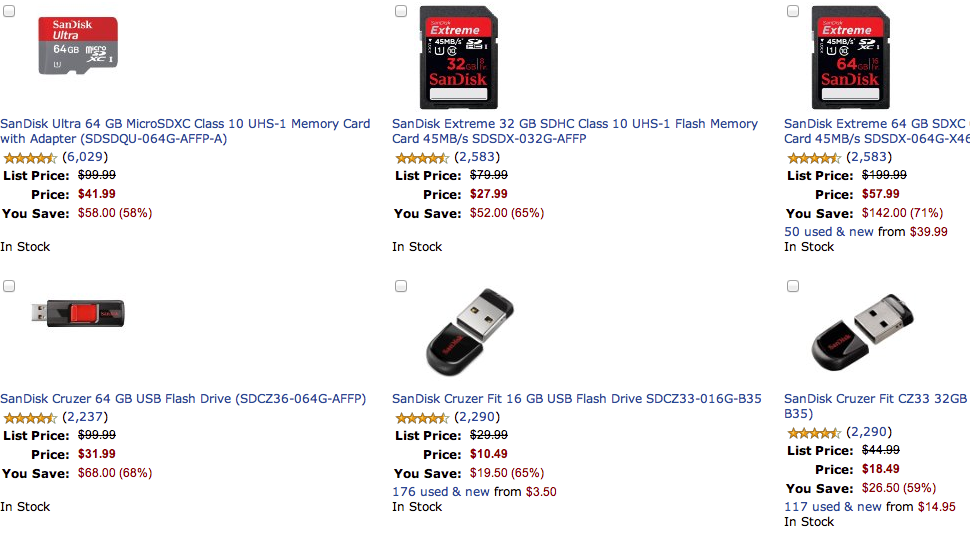 S
Amazon is having a killer sale on flash storage and you should definitely take advantage. Several lowest prices ever and everything else close to historic lows. Click through for all the deals or check out some of our best picks below. [Amazon]
Actually, I may skip the 32GB and treat myself to that 128GB SDXC Extreme. Here's our current regular Dealzmodo, come back at 3pm ET for a whole new set of deals.
Here are some related items not directly tied to this sale:
---
Keep up with Shane Roberts on Twitter, Facebook, Google Plus, Tumblr, or Pinterest to get Moneysaver and Dealzmodo in your social networks of choice.
Join us every weekday at 3pm ET for Dealzmodo, brought to you by the Commerce Team. We're here to bring Gizmodo readers the best tech deals available, and to be clear, we also make money if you buy. We want your feedback.